Enterprise data increasingly accessed from mobile devices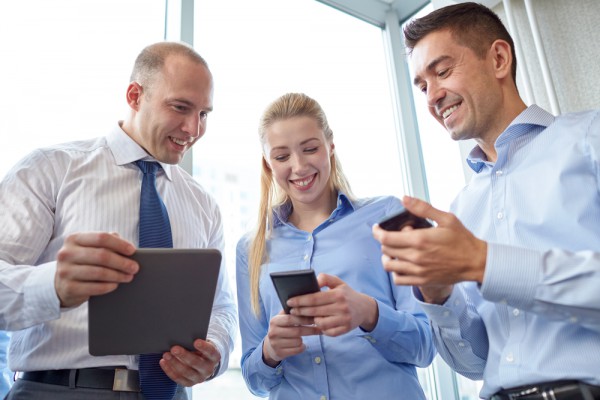 Enterprise users are increasingly authenticating into applications from non-office networks, with a 10 percent increase in the average number of unique networks according to the latest Trusted Access Report from Duo Security.
Duo also found that 43 percent of requests to access protected applications and data came from outside of the corporate office and network. People are logging into applications, networks and systems wherever, and whenever as work hours start to flex to fit different lifestyles, time zones and travel.
Steve Manzuik, director of security research at Duo says, "Enterprises had the biggest increase in terms of authenticating from more networks, but smaller companies had the biggest ratio of users to unique networks."
Among other findings are that Windows 10 adoption has accelerated following the 2017 WannaCry attacks. Three years after being introduced, Windows 10 is now running on nearly half of Microsoft devices used for business, jumping from 27 percent to 48 percent year-on-year. Devices running on Windows 7 have decreased from 65 percent to 44 percent over the same period.
The report also shows that macOS users increased from 27 percent to 30 percent over the last year, while Windows users declined from 68 percent to 65 percent. The decline of Flash continued too, with 69 percent of machines now not having it installed. However, of those that do still have Flash, 52 percent have an out of date version.
Phishing attacks are growing as they offer attackers a relatively easy way of gaining access to information. Analysis of 7,500 phishing simulation campaigns conducted in the past two years on more than 230,000 recipients finds 43 percent of recipients opened the phishing email. 23 percent clicked the link, making them susceptible to having malware or ransomware installed on their devices, and 12 percent went as far as entering their username and/or password.
More details and the full report is available on the Duo blog.
Image Credit: Syda Productions / Shutterstock