Toshiba launches 240GB XS700 Portable Solid State Drive with USB 3.1 Gen 2 Type-C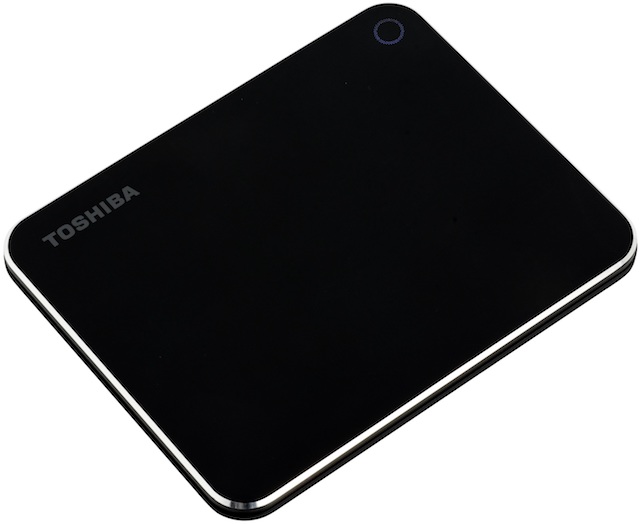 As solid state drives become more prevalent inside computers, their popularity is also on the rise for external storage. This makes a lot of sense, as not only are SSDs dropping in price, they are very appropriate for portable storage as there are no moving parts. A traditional external drive that leverages a mechanical hard drive, for instance, could be damaged while on the go. This could lead to data loss -- a huge issue for both personal and professional users.
Today, Toshiba announces its latest such portable SSD. The "XS700," as it is called, is beautifully designed and features USB 3.1 Gen 2 Type-C for connectivity. While more capacities may become available in the future, as of today, it is only being offered in 240GB.
"Working with large media files such as 4K video and high-resolution images typically requires more speed than a portable hard drive can provide. The XS700 is a faster, more durable alternative -- reaching speeds of up to 4.5 times faster than traditional spinning disk storage. Built with Toshiba Memory Corporation's in-house 3D flash memory, 64-layer BiCS FLASH, the XS700 is state-of-the-art portable storage for content creators, photographers and other consumers seeking maximum performance, excellent reliability and quick access to their data on the go," says Toshiba.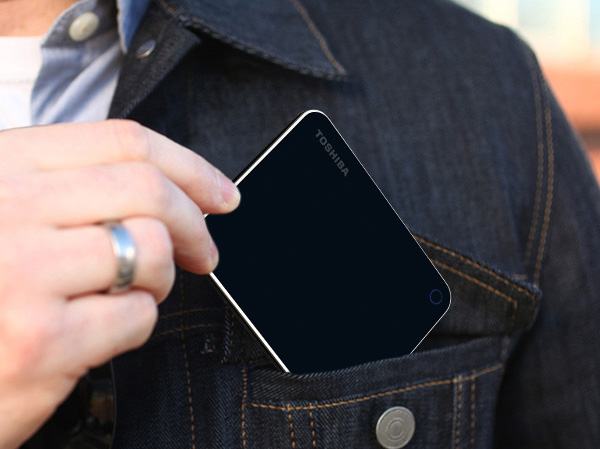 ALSO READ: Toshiba unveils CANVIO PREMIUM, ADVANCE and BASICS USB external hard drives
The company further says, "Engineered with the reliability and stability that are hallmarks of Toshiba SSDs, the XS700 is extremely rugged and has no moving parts -- making it a highly durable and efficient way to safeguard data. The drive is covered in aluminum, is shock-proof and has been drop-test certified at a height of two meters. Other security-focused features include a utility that enables users to password-protect their drives and conduct maintenance, monitoring and additional tuning."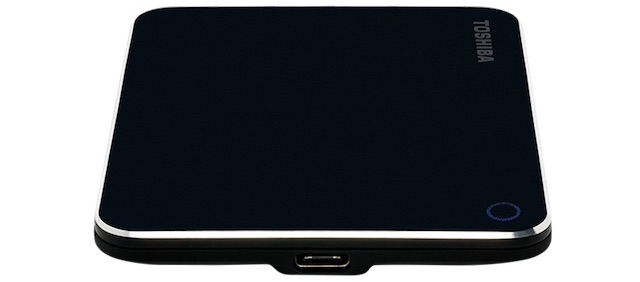 Toshiba shares the following specifications.
Capacity: 240GB
Transfer Read Speed: Up to 550 MB/s
Transfer Write Speed: Up to 500 MB/s
NAND Flash Memory Type: 3D BiCS Flash
Interface: USB 3.1 Gen 2 / USB 3.1 Gen 1 / USB 2.0
Interface Protocol: Support UASP mode
Interface Connector: USB Type-C
Cable Specifications: USB 3.1 Cable Gen 2 Type-C to A
Cable Length: 450 mm (17.72 inches)
Accessory: USB Type-A to Type-C adapter
Dimension (L x W x H): 95 x 75 x 11 mm
Drive Weight: 90g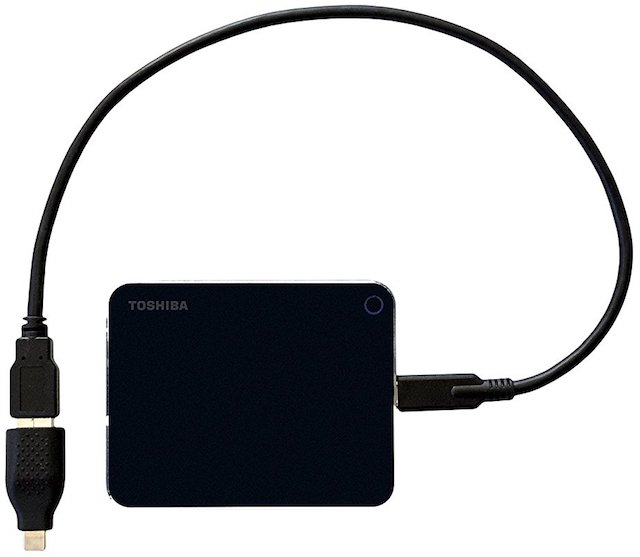 The drive looks quite nice, but here is one weird aspect. As you can see above, it ships with a USB-A to USB-C cable, plus a USB-A to USB-C dongle. In other words, there is no USB-C to USB-C cable in the box. True, Type-A is still the more popular standard these days, but it is still an odd omission. I'd rather see two cables in the box rather than a dongle. Oh well -- at least a USB-C to USB-C cable can be had on the cheap these days.
The XS700 Portable Solid State Drive is very affordable at just $95. It is available immediately from Amazon here or Newegg here. Please note: It will work fine with Windows, macOS, and Linux, but the included encryption utility is only compatible with Microsoft's desktop operating system.