After eight years in development, Camera+2 is finally released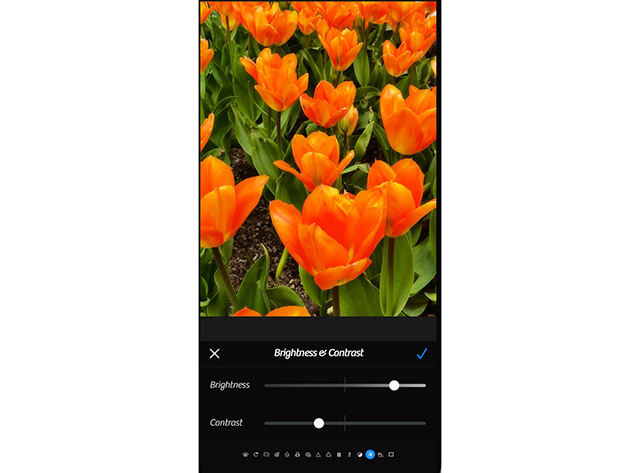 When you're on a vacation, you want to make sure you can get the best possible photos from your environment. This meant (and still does for many) dragging around a huge DSLR camera with telephoto lens all day.
Problem is, apart from the weight, dragging a DSLR can attract all the wrong attention. You look like a semi-professional commercial photographer on an unauthorized shoot and, travel to places such as Miami and Los Angeles, and there are lots of locations where you can't take your sizeable camera.
Luckily the iPhone is now at a stage where most photos can be tweaked to a point where the average person would never know they weren't shot on a professional camera. Plus you can sneak your iPhone with you in your back pocket and grab a shot when no-one is looking.
Camera+2 is a brand new version of iPhone 'Camera' replacement app which offers a professional user far more control over how they take a photo. For example, you have manual control over your subject, including shutter speed, ISO and white balance which can be altered via wheels and controls in the app. In dual-lens devices such as the iPhone Plus or iPhone X, you can easily select 'wide' or 'tele' shoot options.
Camera+2 will enable you to capture RAW images from your iPhone or iPad, which is essential for post-processing work which most photographers like to deploy in Lightroom or Photoshop. Other highlights include stabilizer notification so the app will let you know when your phone is stable enough for a decent shot and a slow shutter mode will enable you to capture long exposures.
Once you're finished shooting, go to the Lightbox editing toolkit where you can apply filters, photographic adjusters, edit RAW photo curves, depth editing and much more.
Although Camera+2 has been eight years in development, some users have reported it's actually not much of an upgrade over the previous Camera+, but for a measly $2.99, can you really have a complaint? We don't. It's fantastic and a worthy investment over and above the Camera app supplied with iOS.