Ticketfly remains offline following hack attack in which user data was accessed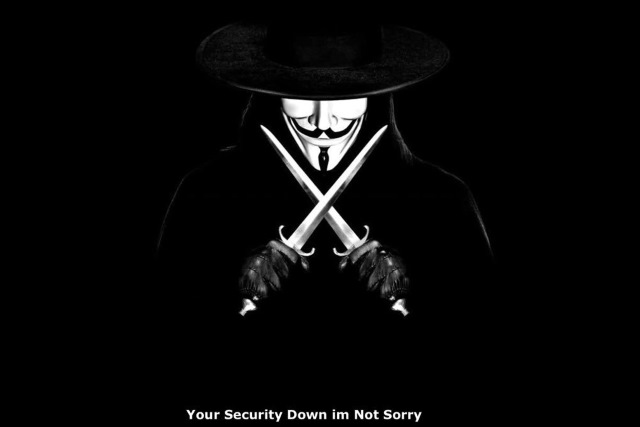 Event ticketing service Ticketfly -- owned by Eventbrite -- has fallen victim to what it describes as a "cyber incident". The company took down its website late on Thursday, and it remains inaccessible two days later.
The full extent of the security breach is not yet known, but Ticketfly says that "some client and customer information" was compromised. The attack saw the site defaced with an Anonymous-style masked figure from the movie V for Vendetta, and the hacker threatened to provide download links to customer databases. A hacker by the name of IShAkDz has claimed responsibility.
See also:
Ticketfly has launched an investigation into the incident, saying that the "technical complexity" of the attack meant that it was taking some time. The company says that it is taking the matter very seriously, and will let individual users know if their data has been compromised as soon as it is able to.
Web developer Michael Stenberg shared an image of the defaced website:
Check the homepage. pic.twitter.com/KPDu6PsjIJ

— Michael Stenberg (@MichaelStenberg) May 31, 2018
A message posted on the Ticketfly website reads:
Following a series of recent issues with Ticketfly properties, we've determined that Ticketfly has been the target of a cyber incident. Out of an abundance of caution, we have taken all Ticketfly systems temporarily offline as we continue to look into the issue. We are working to bring our systems back online as soon as possible. Please visit ticketf.ly/update for additional information.

For information on specific events please call the box office of the presenting venue/promoter or check their social media accounts to learn more about availability/status of upcoming shows. Shows are still happening and tickets may be available at the door.

Thank you.
The alleged hacker, IShAkDz, has been in contact with CNET saying that s/he had not only identified a vulnerability at Ticketfly, but had warned the company about it several times. Ticketfly is said to have ignored the warnings. IShAkDz is asking for 1 Bitcoin to fix the problem.
For the latest information about the hack, the progress of the investigation, and information about what to do if you have bought tickets for an event, head over to the Ticketfly support site.