Apple launches Beats Pop Collection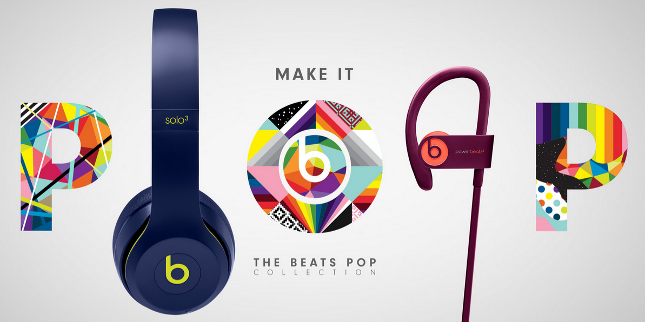 Beats headphones are really good. Yes they are overpriced, but no, they are not form over function. They are simultaneously fashion statements and high-quality headphones. In other words, even if a consumer buys them only because they are trendy and look cool, the person will still end up with a great product.
Apple is known for fun and bright designs -- its Watch bands, for instance, are full of color. Let's not forget the original iMac line which changed the computer industry forever. Now, Apple is making its Solo3 Wireless ($299.95) and Powerbeats3 Wireless ($199.95) super funky with the all-new "Pop Collection."
ALSO READ: Apple embraces the Microsoft Store with iTunes for Windows 10
In addition to the below video, Apple shares the following statement (marketing speak) about the collection.
Life's more fun in color. Make it pop with the Beats Pop Collection. Delivering signature Beats sound in fresh, fun colors, this collection is designed for those who refuse to blend in. So be bold. Go big. Do what makes you happy. Make a statement everywhere you go with your favorite color of Beats Solo3 Wireless and Powerbeats3 Wireless.
There are four colors included in the collection -- Pop Indigo, Pop Violet, Pop Magenta,and Pop Blue. If you want to learn more or buy your own, you can do so here. Keep in mind, these are Apple Store exclusives -- you won't find the Pop Collection at Best Buy or Target.