Google revamps Ad Settings and 'Why this ad?' so you can see and control how ads are personalized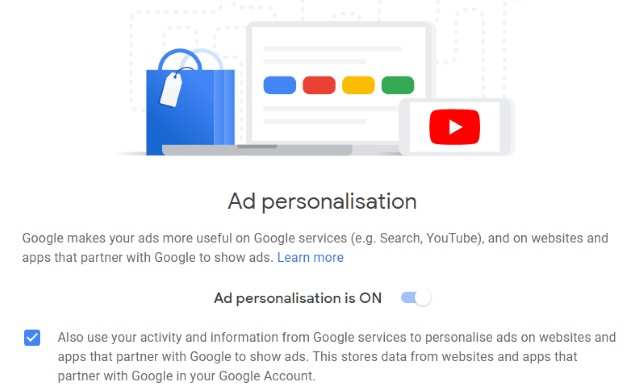 Google has given its Ad Settings page an overhaul in the name of transparency. The page gives people the chance to not only see how Google uses the data it has gathered about them to personalize the ads they see, but also exercise a degree of control over these personalized ads.
The page makes it possible to disable ad targeting, so you will see rather more generic ads if tailored advertising concerns you. The company has also updated its "Why this ad?" feature, so you will be able to determine why you are seeing certain Google-supplied ads on the sites you visit.
See also:
Head over to the redesigned Ad Settings and you're presented with a simplified overview of how Google decides what ads you should see. As the company explains: "Ads are based on personal info that you've added to your Google Account, data from advertisers that partner with Google and Google's estimation of your interests. Choose any factor to learn more or update your preferences."
You can opt to disable ad personalization using a simple toggle, while clicking the More Options link exposes a further option: "Also use your activity and information from Google services to personalise ads on websites and apps that partner with Google to show ads. This stores data from websites and apps that partner with Google in your Google Account." With this option disabled, Google explains:
Google won't store your future browsing data from websites and apps that partner with Google, including those that show ads from Google, with your Google Account
Google won't use your Google Account activity and information to personalise ads on the websites and apps that partner with Google
You'll still see personalised ads on those websites and apps, but they won't be based on your Google Account activity and information
You can also use the Ad Settings page to see what data Google bases its ad decisions on -- the interests you have expressed, the websites you visit and so on. If you notice that any of these are wide of the mark, or you'd rather certain pieces of data weren't used for ad targeting, you can disable individual items.
Speaking about the changes, Google product manager Philippe de Lurand Pierre-Paul said:
The new Ad Settings and updates to Why this ad? provide you with more transparency and control over your Google ad experience than ever before. With these improvements, you can browse the web confidently knowing that you have the information and control to make Google work better for you."
On the websites you visit that feature ads from Google's platform, you will find that the "Why this ad?" link is universally available. This provides a quick way to see why a particular advertisement is being shown to you, and easy access to the settings that control personalization.