TP-Link launches Deco M9 Plus AC2200 Smart Home Tri-Band Mesh Wi-Fi System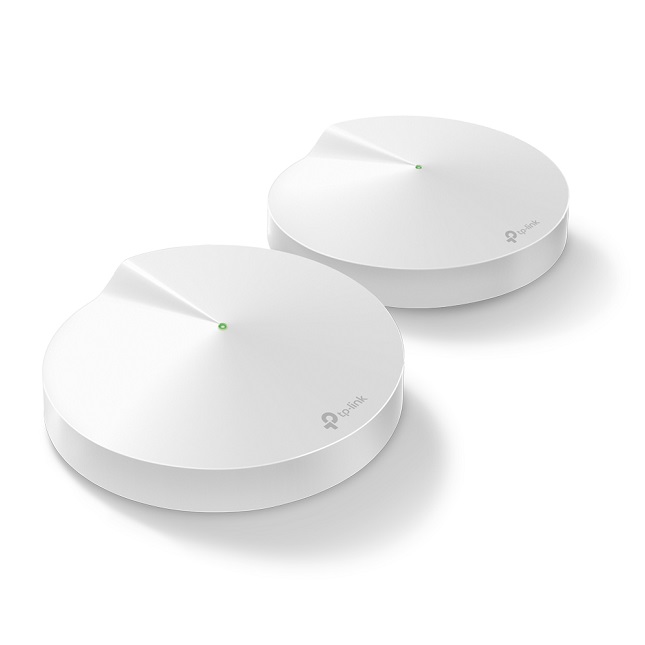 When it comes to Wi-Fi, we are living in very exciting times. It used to be that the majority of homes -- regardless of size -- had one router. Then, depending on needs, people would piecemeal various range extenders and repeaters that would maybe work well. Worst of all, routers of yesteryear were not only slow, but woefully unreliable -- they often required rebooting. I recall TV show South Park once had a joke where the entire internet was fixed by unplugging the power from a giant router and then plugging it in again.
These days, however, many routers are rock solid, requiring a reboot almost never. They are insanely fast too, usually offering performance that surpasses the user's internet speed. The greatest innovation for home networking in recent memory, however, is mesh. If you aren't familiar, this is where several access points work together to blanket a home in Wi-Fi. There are many great mesh offerings on the market, and today, TP-Link unveils its latest. Called "Deco M9 Plus," it is a small disc-shaped Tri-Band access point that offers AC2200 performance -- an upgrade to the existing non-plus version.
As a really cool unique feature, it has a built-in IoT smart home hub, which features both Bluetooth and ZigBee support. The hub is not only compatible with TP-link devices, but things like Nest thermostats and Philips Hue light bulbs too.
ALSO READ: TP-Link launches affordable Archer A7 AC1750 Smart Wi-Fi Router as Amazon exclusive
"The Deco M9 Plus Mesh Wi-Fi System utilizes TP-Link Mesh technology to eliminate dead spots and buffering black holes in homes of all shapes and sizes. With TP-Link Mesh, Deco M9 Plus provides a stronger and more dynamic backhaul than others, supplementing its dedicated 5 GHz backhaul with additional backhaul throughput from other Wi-Fi bands as demand on the network increases. From 4K video streaming or video chatting, to gaming and web surfing, Deco M9 Plus automatically identifies the strongest path and connection for every device to ensure uninterrupted Wi-Fi in every corner of your home - even the backyard," says TP-Link.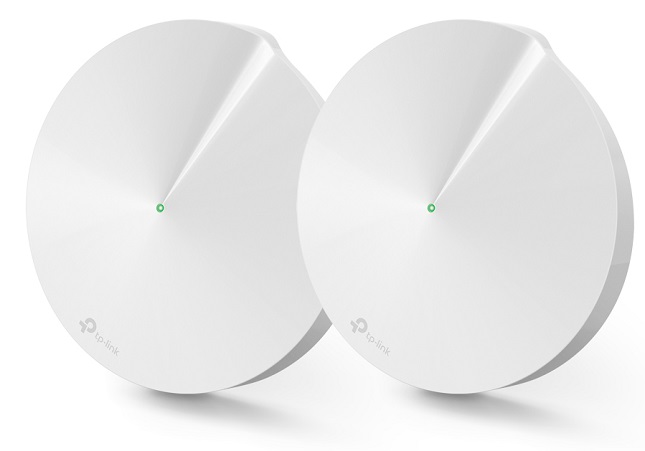 The company further explains, "With advanced Wi-Fi security and HomeCare powered by Trend Micro, Deco M9 Plus is one of the most secure tri-band Wi-Fi systems on the market. TP-Link HomeCare provides antivirus and malware protection, safeguarding every connected device on the network from outside malware and hackers, even devices that don't offer built-in protection such as smart cameras, Wi-Fi based smart home devices and gaming consoles. Malicious site blocking takes the extra step of preventing users from accessing malicious websites from within the network. The system is kept current though updates via Trend Micro, ensuring your network is always protected from new threats."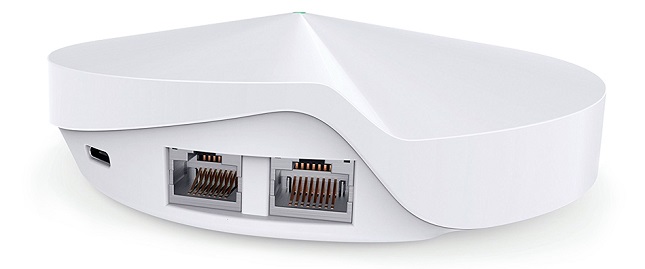 TP-Link shares the following features and specifications.
Standard 2-pack offers coverage up to 4,500 sq. ft.
Powerful AC2200 tri-band Wi-Fi
Three Wi-Fi bands with a dedicated backhaul to support 100-plus devices
Quad-core CPU with 4 GB eMMC Flash and 512 MB RAM
Wireless speeds of up to 400 Mbps on 2.4 GHz + 867 Mbps on 5 GHz (1) + 867 Mbps on 5 GHz (2)
6 Wi-Fi antennas, 1 Bluetooth antenna and 1 ZigBee antenna inside each Deco Unit
1 USB 2.0 port (reserved) and 2 Gigabit ports
Built-in smart home hub compatible with Bluetooth 4.2 and ZigBee HA 1.2
Advanced Wi-Fi security and HomeCare powered by Trend Micro
Compatible with Amazon Alexa and IFTTT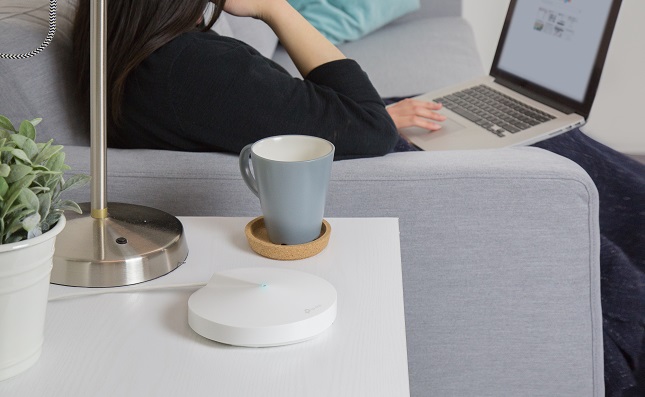 TP-Link is known for offering high-quality products at affordable prices, and the Deco M9 Plus AC2200 Smart Home Tri-Band Mesh Wi-Fi System is no exception -- when you consider the specs and features. Starting today, it is being sold as a 2-pack for $299 or individually for $179.99. A 3-pack is planned for the future.
If you have a very small apartment, and you don't need the mesh feature, the single unit by itself can probably meet your needs. For most houses -- whether ranch-style or two-story -- the 2-pack is what you should consider. You'll be glad you did.