Microsoft brings AI-powered visual search to Bing for mobile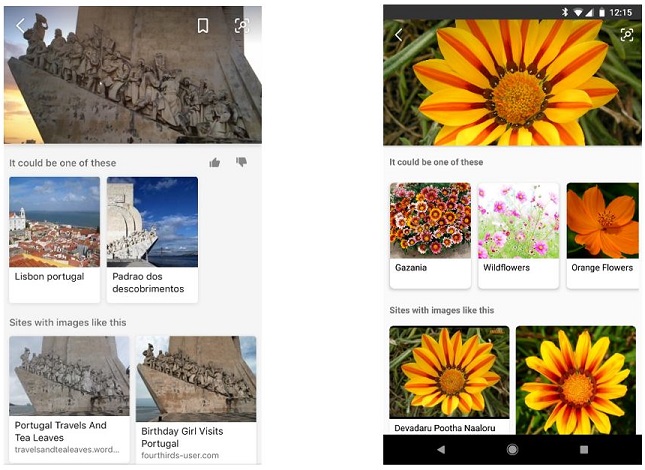 The invention of the search engine really made the web usable for the masses. Think about it -- if there was no way to search the web, how would you find anything? Say what you want about Google the company, but if its search engine disappeared tomorrow, the world would be a worse place. Of course, Google did not invent the search engine, nor is it the only game in town -- there is also DuckDuckGo, StartPage, and Bing to name a few excellent alternatives.
Speaking of Bing, did you know it's actually really good? It's true! For whatever reason, Microsoft's search engine is considered by some to be a joke, but that is a falsehood. Bing works very well, offering accurate search results. Unlike Google, Bing's interface is very fun and colorful too -- it's a pleasure to use. Today, Microsoft announces it is improving Bing for mobile in a very clever way -- artificial intelligence-powered visual search. What is that, you ask? Well, you can use your smartphone camera to take a picture of an object, and AI will (hopefully) identify it and then launch a search for it. This feature is quite brilliant, as it can be hard to search for something using text when you have no idea what the heck it is!
"For example, imagine you see a landmark or flower and want to learn more. Simply take a photo using one of the apps, or upload a picture from your camera roll. Bing will identify the object in question and give you more information by providing additional links to explore," says The Bing Team.
ALSO READ: Instagram celebrates 1 billion users by announcing IGTV video platform
The team further explains, "You can even shop from your photos for fashion and home furnishings. Let's say you see a friend's jacket you like, but don't know its brand or where to purchase. Upload a pic into the app's search box and Bing will return visually-similar jackets, prices, and details for where to purchase."
If you want to give this new AI-powered visual search a try, you have a few options -- as long as you are in the USA. The new feature should be available immediately in the Bing app for iOS and Android, although you may have to wait for an app update. In addition, this visual search has been integrated into both the Microsoft Launcher and Edge browser for Android. The Windows-maker promises to bring it to Edge for iOS and the Bing.com webpage in the future.