In iOS 12 Apple is completely rebuilding Maps from the ground up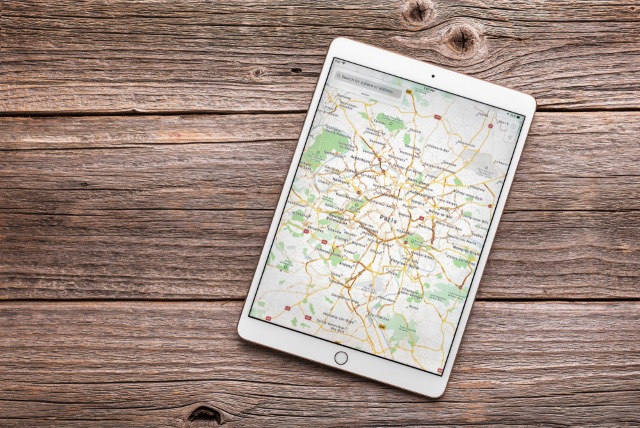 When it comes to navigation apps, there's no denying that Google Maps is king -- but Apple is trying to change that. With the impending release of iOS 12 is also coming a complete redesign of the company's own Maps app.
Apple is not only rebuilding the app from the ground up, but it is doing so with a combination of "first-party" data gathered by its own camera cars as well as data from iPhone users. The changes are going to start to appear in the next beta version of iOS 12.
See also:
Speaking with TechCrunch, Apple said that the updated version of Maps will launch in San Francisco and the Bay Area, and that by the fall Northern California will also be covered. Eddy Cue says that the aim is to take Maps "to the next level", ultimately creating "the best map app in the world". Over the coming year, Maps will be completely updated section by section.
The change is a very public acknowledgment from Apple that Maps is simply not up to scratch, and the Cue says that some changes have already been introduced to try to improve things:
Since we introduced this six years ago -- we won't rehash all the issues we've had when we introduced it -- we've done a huge investment in getting the map up to par. When we launched, a lot of it was all about directions and getting to a certain place. Finding the place and getting directions to that place. We've done a huge investment of making millions of changes, adding millions of locations, updating the map and changing the map more frequently.
The current situation is that Maps is built on data drawn from a range of sources -- there are numerous partners involved. But moving forward, Apple wants to own, and be in control of, all of its map data, hence the interest in first-party data.
New maps will be updated and corrected faster and more frequently, and there will be features such as real-time traffic data pushed to users. Apple's own vehicles have been out collecting map data, gathering not just location information, but also a 3D interpretation of what the cameras have captured.
Whether the changes are enough to make Apple's Maps a serious rival to Google Maps remains to be seen, but iPhone users will be able to find out quite soon.
Image credit: DR-images / Shutterstock