Apple releases the first public beta of iOS 12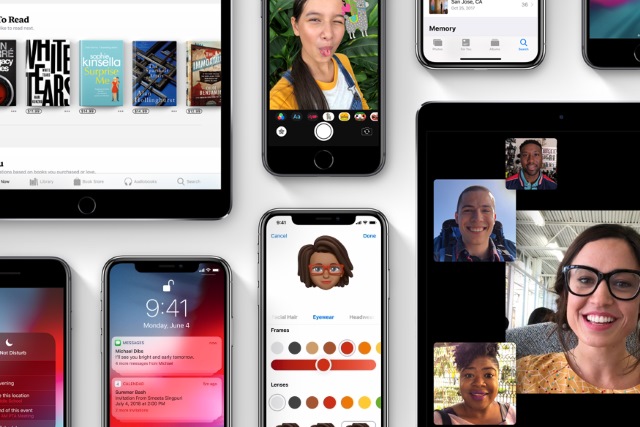 If you're keen to try out the next version of iOS without risking the developer preview, you're in luck -- Apple has just released the first public beta of iOS 12, and it's freely available for anyone who fancies it to download.
Apple has already revealed quite a bit about the latest version of its mobile operating system, and at WWDC it focused on the performance enhancements on offer. But iOS 12 is about much more than this. There are also updates to Siri, key apps, ARKit 2, Animoji, Memoji and much more. Read on to find out how to get the beta version of iOS 12 on your iPhone or iPad.
See also:
Although there's no need to pay for access to the public beta (the developer betas require you to have a paid-for developer account), you do still need to sign up to join the Apple Beta Software Program. If you have not done so already, head over to the sign-up page and join the program. You can then download the relevant profile and the iOS 12 beta can then be installed by going to Settings > General > Software Update on your device.
You can expect there to be a number of updates released to the beta over the coming weeks and months, and you can leave the beta program if you start to find it too much, or decide that you don't want to use an unfinished version of iOS -- just go to the unenrolment page. Remember that this is beta software, so although Apple will have tested it to a certain extent, you're almost certain to encounter a minor problem here and there.
As for device compatibility, the public beta of iOS 12 can be installed on the iPhone 5S, iPhone SE, iPhone 6/6 Plus, iPhone 6S/6S Plus, iPhone 7/7 Plus, iPhone 8/8 Plus, iPhone X,iPad mini 2, iPad mini 3, iPad mini 4, iPad Air, iPad Air 2, iPad (2017), iPad (2018), iPad Pro (9.7, 10.5, and 12.9-inch models), and the 6th generation iPod touch.
The final build of iOS 12 is expected to drop in the fall. Apple has an iOS 12 page where you can learn more.