Amazon Prime Day 2018 is July 16, but you can score some early deals NOW!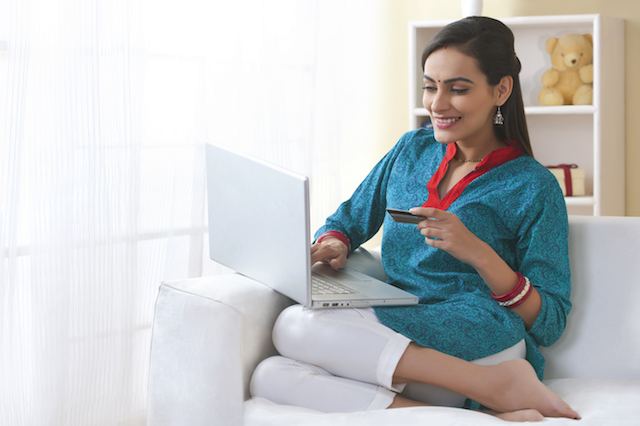 Amazon Prime Day. Sigh. Yet another annual holiday dedicated to shopping -- we are at peak capitalism, I suppose. To be honest, it's not much different than Black Friday or Cyber Monday. If you have the money to spend, you might as well score some great deals and stimulate the economy, right? Heck, if you are an American, you will probably spend money even if you don't have it!
This year, Amazon Prime Day is on July 16. There will be many deals to be had on all product categories, including tech. If you are in the market for a new laptop, smartphone, or other device, it is probably a good idea to wait until July 16 before pulling the trigger on any purchases. For instance, this year, Huawei is offering some particularly nice deals on some of its smartphones and wearables.
"Select Prime Day Launches in the U.S. include: Delta Trinsic Touch2O voice-activated faucet, the first Alexa-enabled kitchen faucet; Coleman RoadTrip LXE portable propane grill with new features perfect for camping, tailgating and picnicking; Fingerlings Light Up Unicorn Mackenzie, the first Fingerling with a special light-up horn; Audible Original production, Hi Bob!, where American icon Bob Newhart sits down with special guests Sarah Silverman, Will Ferrell, Lisa Kudrow, Jimmy Kimmel, Judd Apatow and Conan O'Brien; Bai Braspberry flavor paying homage to Justin Timberlake's fruitful creation; and the Moto G6 64 GB, an exclusive version of the best-selling unlocked Android smartphone featuring a brilliant 5.7" Full HD+ Max Vision display with 4 GB of RAM and 64 GB of internal storage," says Amazon.
ALSO READ: Amazon's new Show Mode turns a Fire tablet into a slimmed-down Echo Show -- for free
Jeff Wilke, Amazon CEO Worldwide Consumer explains, "Prime members will enjoy a day (and a half) of our best deals, with 36 hours to shop more than one million deals worldwide. New this year, members can shop exclusive Prime Day Launches from hundreds of brands worldwide, enjoy exclusive savings at Whole Foods Market and experience surprise entertainment events unboxed from giant Smile boxes in major cities. More than 100 million paid Prime members around the world will find our best Prime Day celebration yet."
This year, Prime Day deals can be had in the following countries.
Australia
Austria
Belgium
Canada
China
France
Germany
India
Italy
Japan
Luxembourg
Netherlands
Mexico
Spain
USA
UK
Amazon shares the following early Prime Day deals which you can get today. Unsurprisingly, all of the early deals are on Amazon products.
Echo Show -- Save $100 on Echo Show, which brings you everything you love about Alexa, and can show you things. Make video calls or watch video flash briefings, movies and TV shows, see music lyrics, smart home cameras, photos, weather forecasts, and more. All hands-free -- just ask.
Amazon Brands -- Find our lowest prices on products from collections available exclusively on Amazon, including up to 25 percent off furniture and décor from Rivet and Stone & Beam, up to 20 percent off AmazonBasics items, and 30 percent off everyday essentials from Presto!, Mama Bear and Solimo, among others.
Prime Video, DVDs and Blu-Ray -- Save up to 50 percent on popular movies and TV shows on digital, DVD and Blu-Ray.
Amazon Music -- Prime members who haven't yet tried Amazon Music Unlimited can get four months of the premium, on-demand service with access to tens of millions of songs and hands-free listening, for just $0.99.
Twitch Prime -- Members can enjoy hundreds of hours of free gameplay as Twitch Prime gives away a free PC game every day through July 18, including titles like Pillars of Eternity and Brutal Legend. Members will also receive exclusive in-game loot for Warframe and PLAYERUNKNOWN'S BATTLEGROUNDS.
Kindle Unlimited and eBooks -- Prime members who haven't yet tried Kindle Unlimited will have access to three months of unlimited reading for just $0.99. Buy your first Kindle book and get a $10 Prime Day credit valid towards eBooks, print books and Audible.
Audible -- Eligible Prime members can get their first three months at more than 65 percent off for $4.95 a month.
On July 16, Huawei will launch several deals as listed below.
From my experience, many Prime Day deals aren't necessarily "deals." For instance, saving $1 on a low-quality product from a no-name company probably isn't a wise buy. Make sure to do your homework beforehand so you don't end up overspending -- some companies may increase prices in advance to make it seem like a better deal than it is.
And remember, no matter how good the discount, if it's not something you really need, it isn't really a deal. If you have a drawer full of USB flash drives, for instance, and you see a good price on yet another, ask yourself -- "Do I really need this?"
To learn more about Prime Day 2018, and get some of the early deals, you can visit the official page here.
Photo credit: India Picture/Shutterstock