Amazon's new Show Mode turns a Fire tablet into a slimmed-down Echo Show -- for free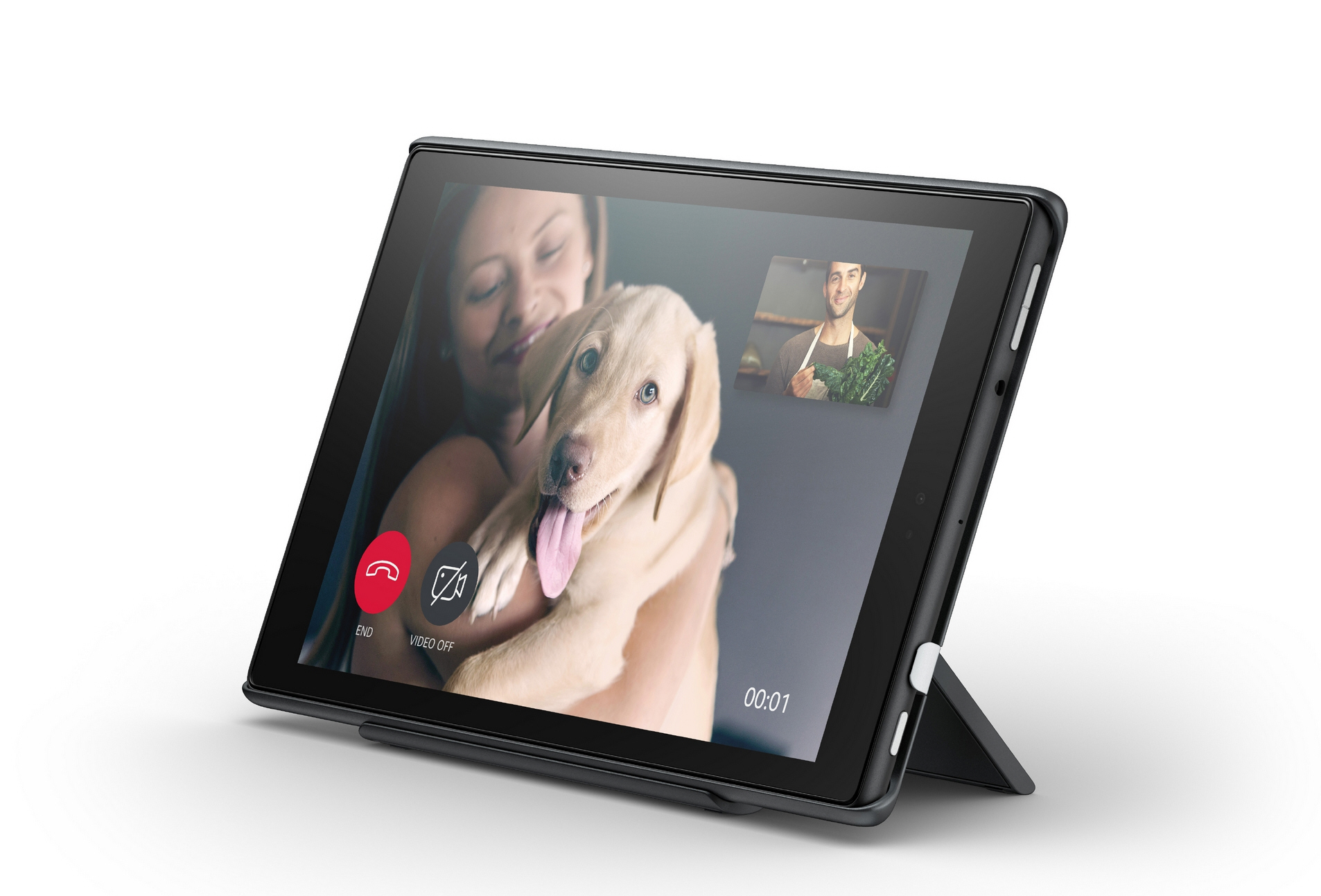 Amazon is always looking for new ways to get its Alexa digital assistant into more homes. It's rolled out a variety of Echo products over the years, most recently the Fire TV Cube, and Echo Dot Kids Edition.
A year ago, the company introduced the Echo Show, an Alexa powered device with a built-in 7-inch touchscreen. Today, the retail giant announces a free software update to turn an existing Fire tablet into a slimmed down Show, and there's a new optional charging dock to complete the experience too.
SEE ALSO: Amazon introduces its largest and fastest tablet for kids
Show Mode is available for Fire HD 8 and Fire HD 10 tablets and Amazon plans to start rolling out it out as a free over-the-air software update on July 2.
"Last year, we introduced Alexa hands-free on the Fire HD 10 and customers are loving it -- in fact, the Fire HD 10 is now our highest-rated Fire tablet," said Kevin Keith, General Manager, Amazon Devices. "We're now taking that Alexa experience one step further with Show Mode and the Show Mode Charging Dock. Place your tablet into the dock and it transforms into a more immersive Alexa experience -- just ask to see the weather, news, a TV show, make a video call, and more; pick up your tablet from the dock to access your favorite apps, books, and websites. It's a whole new way for customers to use and enjoy their Fire tablets."
The new Show Mode Charging Dock automatically switches your Fire tablet into Show Mode while charging the device, and comes with a case and adjustable stand.
As a special introductory offer, Show Mode Charging Dock for Fire HD 8 is available for $34.99 (regularly $39.99) and can be pre-ordered here. Show Mode Charging Dock for Fire HD 10 is $49.99 (regularly $54.99) is available for pre-order here.
The Show Mode Charging Dock will begin shipping on July 12.