Best Windows 10 apps this week

Two-hundred-and-ninety in a series. Welcome to this week's overview of the best apps, games and extensions released for Windows 10 on the Windows Store in the past seven days.
Latest usage share statistics suggest that Windows 10 is still trailing behind Windows 7 and that Windows 10 may not surpass Windows 7 this year in usage share.
Microsoft revealed this week that it deprecated the Snipping Tool in favor of the Screen Sketch app.
Not a lot of new releases this week unfortunately but plenty of updates.
As always, if I've missed an app or game that has been released this week that you believe is particularly good, let me know in the comments below or notify me via email.
Discounts this week
The following list is a selection of the best deals. Make sure you check out the Store for all offers.
Some apps are discounted for more than one week. Only new apps and games are listed below. Check out the previous post in the series for past offers that may still be valid.
New apps and games
Microsoft News is not a new application but Microsoft rolled out updates for it on Android and iOS recently, and now also on Windows 10. The Windows 10 version's name was changed from MSN News to Microsoft News in the process.
The new Microsoft News makes use of Fluent Design without sacrificing the look and feel of the app.
You can still subscribe to a set of sources that you want news delivered from, configure breaking news alerts, and more.
The app is still in development and will be released to all users when Windows 10 version 1809 is released.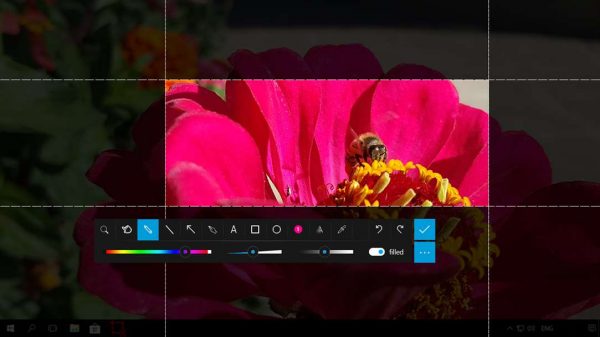 Screen Shot Tool Pro is a screen capture app for Windows 10 that is entirely cloud-based. The app does not support local storage which means that you need to pick OneDrive, Google Drive, or Dropbox for storage.
The app maps several keyboard shortcuts to screen capturing tools. A tap on Ctrl-Print lets you select a rectangle on the screen while Ctrl-Shift-Print captures the entire screen.
The app is limited at this point in time as it does not support popular capturing methods such as window or scrolling windows.
Still, if you like the idea of having your screenshots moved to cloud storage automatically, it may be an option.
Notable updates