People really want Microsoft to launch a Surface Phone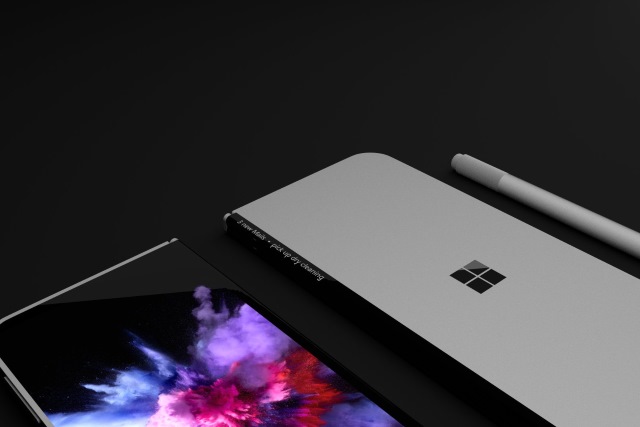 There has been a lot of talk about the possibility of a Surface Phone (or Project Andromeda), but so far rumors have amounted to very little. Recently, however, documents leaked that showed plans for a "pocketable folding Surface device" and levels of interest and excitement rose.
Now a petition has appeared online to try to show Microsoft just how much interested there is in a Surface Phone. The title of the petition -- "Show Microsoft the demand for the Surface Phone or Andromeda!" -- is self-explanatory, and it has gathered a great deal of support in a single day.
See also:
Started by Zachary Hinski, the petition has a target of 5,000 signatures, and it looks set to hit that very easily. In just one day -- and with little in the way of promotion -- Hinski has already managed to hit nearly 3,500 signatures (although this will have increased by the time you read this, no doubt!). Microsoft has been tagged in the petition, but the company has not responded to it yet.
Hinski's petition is something of a call to arms and it reads:
All the fans of windows phone want Microsoft to release the Surface Phone aka Surface Andromeda Phone Project that has been leaking out lately with the phone screen that can turn into a tablet. I'm doing this petition to see how many people would buy this phone if Microsoft would release it. Money is power and if a lot of people want a Surface phone like the ones in the leaks then they will be forced into action as everyone knows Microsoft wouldn't be able to give a reason on why not to do it to there investors, as its too much of a money opportunity to miss. I myself wouldn't mind paying between $799-$999 for this phone if it happened and looked like the pictures that we have seen from those leaks.
It is interesting reading through the comments. A number of the signatories express frustration with Apple and Google, and are now looking to Microsoft for an alternative. Others are simply Windows or Surface fans who dream of the day they can get their hands on a Windows-powered Surface phone.
You can check out the petition over on Change.org.
Image credit: David Breyer