Live in the UK and need some local help? Try reaching out using Pinga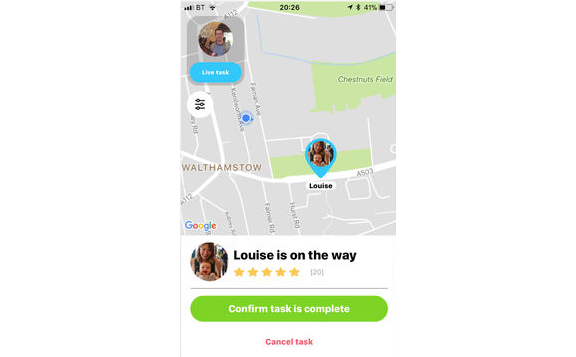 You know the score. You're in the middle of cooking dinner and realize you're missing a vital ingredient, but home alone. Do you have enough time to jump in the car and fetch it or can you leave it out?
If only there was a social network which enabled you to reach out to other people and ask them if they could pick the item for you, dropping it off on their way home.
Pinga is an iOS app that puts people in touch with each others to help solve a situation. If you're locked out of home with just your mobile phone, normally you'd call a friend and hope they could help, but perhaps you'd be better placed with someone who can help with a ladder or even a local locksmith who could come and open your door.
What Pinga does is send your request to a local audience, within a radius of 1Km from your location and for 30 minutes. On average, the developer claims the request is picked up within 5 minutes. Once someone picks up your request, they can then tell you the cost and you can negotiate a drop-off fee. Again, the developer has said the average fee so far has come in at £3.60, meaning this is cost-affordable in an 'emergency'.
Where Pinga can come in particularly useful is finding someone to perform an odd job. If you need a minor repair or someone to mow the lawn, put out a request, see who replies and negotiate a fee. You can pay within the app and the transaction is both secure and guaranteed.
We do worry that someone could be taken advantage of using the app as it requires personal delivery by non-verified members. However, both the person making the request and the person accepting have to negotiate the service and fee before delivery, so if it's not acceptable, it could be declined by both parties.
Right now, Pinga is in testing in the United Kingdom, throughout the areas of the East Midlands and East London.