EU hits Google with record €4.34bn fine for 'very serious illegal behaviour' in Android antitrust case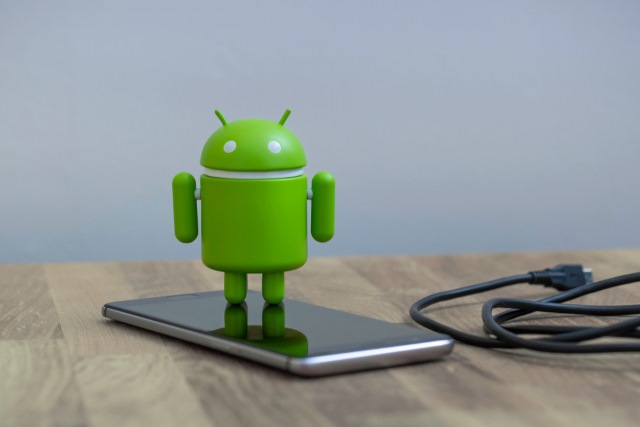 The European Commission has fined Google a record €4.34 billion ($5 billion) in an antitrust case that saw the company accused of using Android as a "vehicle to cement its dominance as a search engine".
The Commission said that Google forced phone makers to pre-install its software on their handsets, taking advantage of Android's popularity, and breaching European antitrust rules. The EU competition commissioner Margrethe Vestager summed things up by saying Google has been "denying rivals a chance to innovate and compete on the merits".
See also:
The fine is the largest Europe has ever handed out, but as Reuters points out Google's parent company Alphabet Inc has cash reserves of $102.9 billion, and €4.34 billion -- despite being a large sum of money -- represents just over two weeks' revenue.
Vestager said that Google broke anti-competition rules by requiring phone manufacturers to install its search tool and browser apps or else be locked out of using Google Play. The company was also criticized for paying network operators and phone manufacturers to make its search app the only one installed on handsets.
She said:
Google has used Android as a vehicle to cement its dominance as a search engine. These practices have denied rivals a chance to innovate and to compete on the merits. They have denied European consumers the benefit of effective competition in the very important mobile sphere. And this is illegal under EU antitrust rules.
Vestager said that manufacturers were effectively restricted from creating forks of Android thanks to the fact that Google required such manufacturers to enter into obstructive contracts if they also wanted to make use of proprietary Android apps and services.
Google has prevented device manufacturers from using any alternative version of Android that was not approved by Google (Android forks).

In order to be able to pre-install on their devices Google's proprietary apps, including the Play Store and Google Search, manufacturers had to commit not to develop or sell even a single device running on an Android fork.

The Commission found that this conduct was abusive as of 2011, which is the date Google became dominant in the market for app stores for the Android mobile operating system.
In a tweet, Google indicated that it intends to lodge an appeal against the fine:
.@Android has created more choice for everyone, not less. #AndroidWorks pic.twitter.com/FAWpvnpj2G

— Google Europe (@googleeurope) July 18, 2018
CEO Sundar Pichai used a blog post to share his belief that "Android has created more choice, not less", saying:
Today, the European Commission issued a competition decision against Android, and its business model. The decision ignores the fact that Android phones compete with iOS phones, something that 89 percent of respondents to the Commission's own market survey confirmed. It also misses just how much choice Android provides to thousands of phone makers and mobile network operators who build and sell Android devices; to millions of app developers around the world who have built their businesses with Android; and billions of consumers who can now afford and use cutting-edge Android smartphones.

Today, because of Android, there are more than 24,000 devices, at every price point, from more than 1,300 different brands, including Dutch, Finnish, French, German, Hungarian, Italian, Latvian, Polish, Romanian, Spanish and Swedish phone makers.
He also disagrees with the suggestion that users are tied into using Google apps:
Today, because of Android, a typical phone comes preloaded with as many as 40 apps from multiple developers, not just the company you bought the phone from. If you prefer other apps -- or browsers, or search engines -- to the preloaded ones, you can easily disable or delete them, and choose other apps instead, including apps made by some of the 1.6 million Europeans who make a living as app developers.

In fact, a typical Android phone user will install around 50 apps themselves. Last year, over 94 billion apps were downloaded globally from our Play app store; browsers such as Opera Mini and Firefox have been downloaded more than 100 million times, UC Browser more than 500 million times.
Regardless of what Pichai thinks, Google has 90 days make amends or it risks incurring further penalty charges -- which could amount to up to 5 percent of Alphabet's daily turnover each day.
Image credit: quietbits / Shutterstock