Google Pay gains support for tickets and boarding cards, friend and family payments, and a web app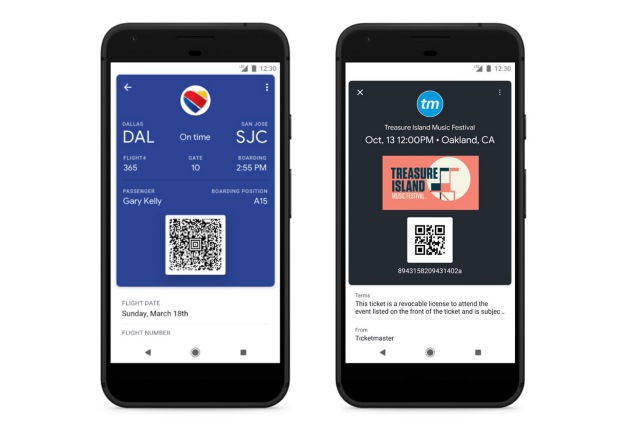 Google continues to expand the capabilities of Google Pay, and today the company launched a new series of updates. Catching up with the likes of Apple Pay, Google's own digital wallet can now be used to store boarding cards and tickets.
While this is something that is already catered for by other apps -- such as those from airlines and box offices -- Google is clearly hoping that its "everything under one roof" approach will attract users. In addition to the new ticketing option, Google Pay is also combining the Google Pay and Google Pay Send apps.
See also:
By joining together the two services, it means that it is now possible to send money -- or request it -- from within the Google Pay app. Google suggests that the money request feature is a great way to make it easier to split bills with up to five other people. For now, this option is only available in the US, and Google has not indicated if or when it will roll out to other parts of the world.
While hardly a unique feature, the ability to save concert tickets and boarding passes within Google Pay is certainly welcome, but support is a little limited at the moment. There is currently only support for the likes of Ticketmaster and Southwest, but Google promises that support for other vendors -- including Eventbrite, Singapore Airlines and Vueling -- is on the way.
On top of all this, Google has also launched a new Google Pay website, about which it says:
Now that you can use Google Pay on desktop or on iOS, in stores or on transit, on your phone or with your Assistant, we've also made it easier to manage your payment info in the app or on the web at pay.google.com. Everything is synced with your Google Account, so if you update your payment info on the web, it'll be reflected on your phone. Plus, if you download the app, you'll be able to quickly set up eligible cards saved to your Google Account to pay with your phone in stores.