Wemo Mini Smart Plug now compatible with Apple HomeKit -- no bridge needed!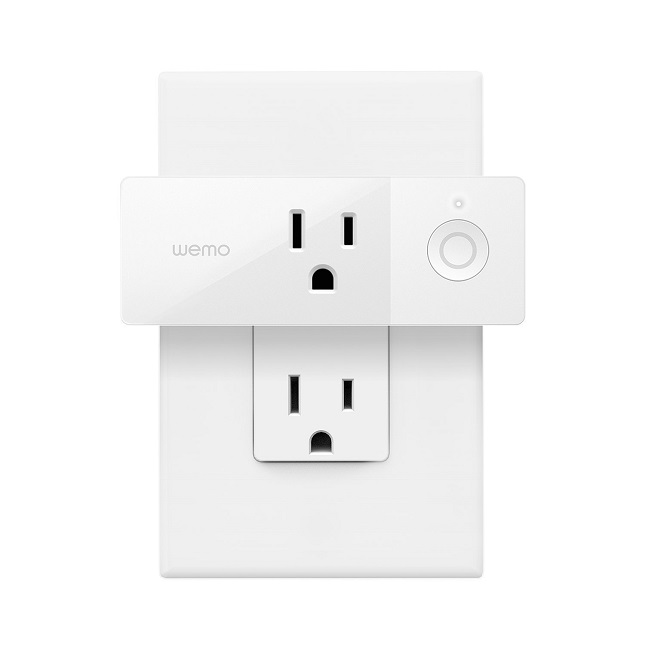 This probably won't surprise you, but I am a huge "smart home" proponent. I have a couple of Echo Dot voice assistants, a Nest smart thermostat, several Wi-Fi security cameras, and I am even in the process of testing a smart sprinkler from Rachio.
One of my favorite smart home devices, however, are my Wemo Mini Smart Plugs. If you aren't familiar, these are devices that plug into a power outlet. You then plug something into the Wemo. For instance, mine are connected to lamps, so using my phone or tablet, I can easily turn on/off the lights using the Wemo app -- even remotely. Thanks to Alexa support, I can control my lighting by voice too! I can say "Alexa, turn on the living room lamp,"  and like magic, it does!
Recently, Wemo released a special [amazon_textlink asin='B076J5MDYS' text='bridge dongle' template='ProductLink' store='betanews02-20' marketplace='US' link_id='6938712b-8bb8-11e8-8c18-29619de73b69'] that made its devices compatible with HomeKit -- Apple's smart home solution. The problem? That bridge can cost $30 or more -- ugh, who wants to pay extra?
Thankfully, starting today, Wemo begins rolling out a software update for its Wemo Mini Smart Plug that makes it work with Apple HomeKit -- no bridge needed! Unfortunately, the prior generation Wemo Smart Plug (not "mini") will not get this update.
"With this software update, Wemo Mini Smart Plug customers can add their Mini devices to the Apple Home app and have Siri control their devices and what's plugged into them. Users can include the Wemo Mini into scenes and rooms to work with more than one hundred other HomeKit compatible products and access them while on the go," says Wemo.
ALSO READ: GE Appliances announces world's first Apple HomeKit air conditioners
The company also says, "The update to enable HomeKit on Wemo Mini Smart Plugs will begin rolling out today and will be available to all customers by the end of next week. The update includes a new Wemo app available via the Apple App Store for download (at no cost) that will facilitate a firmware update for Wemo Mini Smart Plugs. Wemo is also looking into providing HomeKit capabilities in other new Wemo products such as the Wemo Dimmer Light Switch coming later this year."
Wemo shares the following benefits of this new HomeKit compatibility.
Control Wemo Mini from the Wemo App, Apple Home app or with Siri from your iPhone, iPad, Apple Watch and HomePod
Create personalized scenes such as movie lighting or schedule appliances for a morning routine
Set schedules and timers for lights and devices, and control it all by accessing the Wemo App or the Apple Home app
Sync lights with sunrise and sunset or personal schedules
Set up away mode to protect your home by randomly turning on and off lights
If you don't see the software update right now, don't panic. It is slowly being rolled out -- you will get it eventually. Keep in mind, if you aren't invested in Apple's ecosystem, HomeKit isn't anything to get excited about anyway. In other words, if you don't own any iOS devices, this update won't really benefit you.
If you want to buy your own Wemo Mini Smart Plug, you can buy it [amazon_textlink asin='B07D51SQWJ' text='here' template='ProductLink' store='betanews02-20' marketplace='US' link_id='99f5dc2e-8bb8-11e8-a2cf-bdff0d23d131']. I highly recommend it.