GE Appliances announces world's first Apple HomeKit air conditioners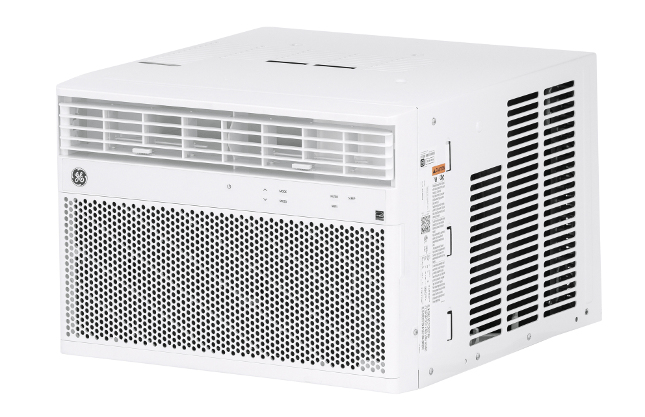 Summertime only just began, and already, it is hot as hell outside. To be honest, I can deal with the heat -- it is the humidity that makes me have a bad time. As a fat guy, this means the back my shirts are usually soaked with sweat. Obesity aside, even thin folks can be miserable in hot and humid weather.
Luckily, I have central air conditioning at home -- one of life's greatest pleasures. As a tech enthusiast, I of course have it hooked to a Nest thermostat, which in turn, can be controlled by voice using Alexa. Not everyone is so lucky. Some people have to rely on an AC unit that goes in a window -- they are usually quite low tech, although some are "smart." Today, GE Appliances announces the world's first Apple HomeKit air conditioners, showing you really can get modern tech in a window unit.
"By adding these units to the Apple Home app, users can demand refreshing cold air with a simple tap or by asking Siri. Owners can also create automations to instruct a unit to perform certain actions, such as turning on or off at a certain time of day. Units can also be controlled remotely, even outside of the home. No matter what scenes owners choose to set up, it's easy to program a custom cooling schedule that works for each home," says GE Appliances.
ALSO READ: Linksys announces affordable Velop Dual-Band Whole Home Mesh WiFi System
John Desmarais, Commercial Director, Window A/C, Portables & Dehumidifiers for GE Appliances explains, "Consumers told us they like how they can create their own schedules to keep rooms comfortable without wasting energy. Many people also found peace of mind in having control of the unit anywhere they have internet access. We're pleased to offer the very first air conditioners with HomeKit integration, bringing simple and secure control through the Apple Home app and using Siri. We are confident owners will find the convenience at the tip of their fingers."
GE Appliances explains how HomeKit support will actually work below.
Inside the home, owners of GE Appliances' connected air conditioners can operate the unit from the Apple Home app on iPhone, iPad, iPod touch or Apple Watch, by using Siri on any device including HomePod or directly from Control Center.
Outside the home, owners need a HomeKit home hub (HomePod, 4th generation Apple TV or an iPad with the latest version of iOS) to remotely control these units or set up automations.
Keep in mind, these new AC units are not the first to offer compatibility with a voice assistant -- just the first to leverage Siri through HomeKit. Last year, GE Appliances released similar air conditioners with Alexa support. It is not surprising that support for Amazon's assistant came first -- it is wildly more popular than the struggling HomeKit, which only works with Apple devices.
If you want to buy your own HomeKit-enabled air conditioner, you can buy one now wherever AC units are sold, such as Lowe's or Home Depot. Pricing will vary based on model and power -- they can be had with BTUs ranging from 8,000 to 12,000. To learn more, you can check out the page here.