AMD's 2nd Generation Ryzen Threadripper processors now available for pre-order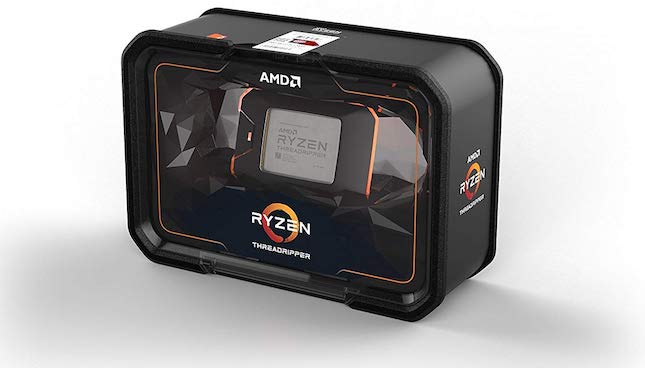 When it comes to processors, AMD has always been seen as the "underdog." Early on, many in-the-know system builders chose AMD chips for their computers as they offered comparable performance to Intel at a more affordable price. As time progressed, AMD retained its affordability, but Intel definitely pulled away from a performance standpoint.
With the Ryzen line, AMD has been on Intel's heels. With the Threadripper line in particular, AMD has been eating Intel's lunch, offering an unrivaled multicore experience. Today, AMD announces that its 2nd generation of Ryzen Threadripper is available immediately for pre-order. This is very exciting, as the top-model, the 2990WX, features an insane 32 cores and 64 threads. This drool-worthy chip has even set a Cinebench world record.
ALSO READ: AMD continues its onslaught of value with second-generation Ryzen processors
"Breaking the world-record Cinebench R15 multi-threaded CPU test with the highest benchmark scores in the single-socket desktop processor category, the 32-core, 64-thread 2nd Gen AMD Ryzen Threadripper 2990WX is designed for professional content creators, developers, and PC enthusiasts. The 2nd Gen line-up features four total processor models coming to market in 2018, all of which are built on the 12nm 'Zen+' core architecture, include the unique 2nd Gen AMD Ryzen processor feature set, and are compatible with existing and new X399 motherboards. With the 2nd Gen AMD Ryzen Threadripper 2990WX and 2970WX processors, AMD adds the new Ryzen Threadripper WX Series above the existing Ryzen Threadripper X Series processors, meeting creators' demands for the ultimate desktop computing power for the most intense workloads," says Advanced Micro Devices, Inc.
ALSO READ: Dell, HP, and Lenovo choose Vega-powered AMD Ryzen PRO APUs for business computers
AMD further says, "All 2nd Gen AMD Ryzen Threadripper processors support the SocketTR4 platform, sporting sixty-four PCIe Gen 3.0 lanes, and quad channel DDR4 memory with ECC support. All 2nd Gen AMD Ryzen Threadripper CPUs are supported by a full ecosystem of new and existing X399 platforms at launch, with designs already available from top motherboard manufacturers including ASRock, ASUS, Gigabyte, and MSI. Along with the broad selection of motherboards, the SocketTR4 platform supports a wide range of new and existing cooling solutions, including the new Wraith Ripper air-cooler showcased at Computex 2018. This cooler is now available from CoolerMaster and features compatibility with the SocketTR4 platform and all 1st Gen and 2nd Gen Ryzen Threadripper processors."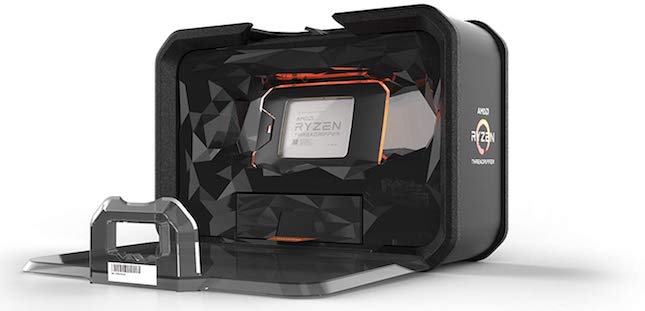 The company shares specifications and availability below.
MODEL
CORES/
THREADS
BOOST/ BASE FREQUENCY (GHZ)
L3$ (MB)
TDP (WATTS)
PCIe Gen 3.0 LANES
SEP (USD)
EXPECTED AVAILABILITY

AMD Ryzen Threadripper 2990WX

32/64

4.2/3.0

64

250W

64

$1,799

Aug. 13, 2018

AMD Ryzen Threadripper 2970WX

24/48

4.2/3.0

64

250W

64

$1,299

October 2018

AMD Ryzen Threadripper 2950X

16/32

4.4/3.5

32

180W

64

$899

Aug. 31, 2018

AMD Ryzen Threadripper 2920X

12/24

4.3/3.5

32

180W

64

$649

October 2018
As you can see above, owning a 2nd generation Ryzen Threadripper is not an inexpensive affair. The top model costs more than some high-end computers. Not to mention, with that 250W TDP, it is going to be a challenge to cool. I expect many enthusiasts will use water over air to keep temperatures down. If you don't need 32 cores -- and most consumers don't -- the 2920X is much more reasonable, albeit less impressive.
If you have $1,800 burning a hole in your pocket, you can pre-order the 2990WX on Amazon here now.