How to lock down Windows 10, block telemetry and kill unwanted features like Cortana and Bing-integration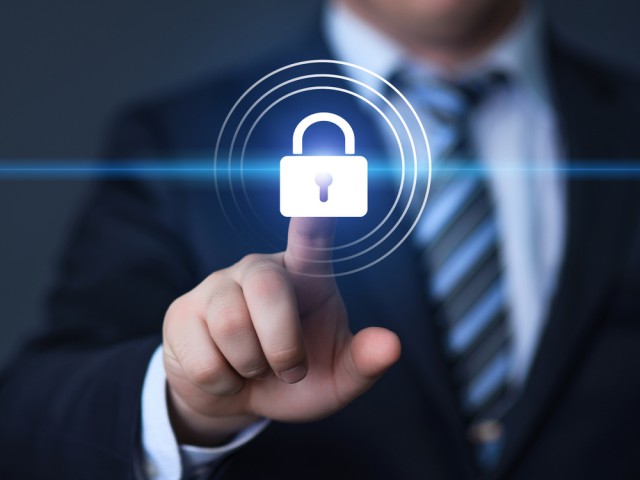 Windows 10 has got over its early teething problems, and is now shaping up to be an excellent operating system. It might have taken a long while to get there, but the fact it's about to overtake Windows 7 shows how far the new OS has come.
However, you only have to read one of our lively comments sections to realize there are plenty of people who still prefer Windows 7 and have no desire to switch to Windows 10.  Those people typically aren't fans of Microsoft's telemetry gathering, forced adverts, and unwanted features, and I get that. However, there is a way you can quickly lock down the new OS and make it -- dare I say -- more like an updated version of Windows 7.
SEE ALSO:
There are plenty of privacy tools which let you disable features and control what data Microsoft can and can't collect, but for some people they simply don't go far enough.
And this is where Blackbird comes in. The free tool completely locks down the OS and blocks any potentially unwanted features. The list of changes it makes is impressive:
Disables OneDrive
Disables Cortana
Disables Bing-integration
Disables Wi-Fi Sense
Disables system-wide Windows/Office Telemetry on any Windows version/edition
Disables all OS advertising (tips, pop-ups, suggested apps, etc.)
Disables all Diagnostic-tracking / CEIP / Telemetry / Compatibility services, tasks and agents
Disables web content evaluation / URL check-in ("SmartScreen")
Disables Windows Media Online DRM
Disables Windows P2P Update sharing
Disables all AutoLoggers
Disables Windows Error Reporting
Disables Xbox Live services
Prevents cross-device synchronization
Prevents all location/contacts/handwriting/password sharing
Prevents device meta-data collection
Patches various data-leaks (IE/EDGE, Defender, Explorer, MRT, SMB)
Removes Windows Genuine Advantage (WGA)
Removes your unique Ad-ID tracking token and disables further Windows advertising profiling
Removes GWX and all Windows 10 Upgrade triggers, icons, messages and other nagging
Removes Windows 10 Upgrade setup files on Windows 7/8
Removes a bunch of Windows Vista, 7, 8, 8.1 telemetry updates (supports custom lists)
Removes Superfish, eDellRoot, HP Touchpoint Analytics, VisualDiscovery and other security risks
Blocks 300+ different tracking/telemetry/ad servers (supports IPv6/IPv4, Wi-Fi/Eth, custom lists)
Bonus blocks (some) YouTube, Skype, Facebook ads
It doesn't require installation. Just run the software and it will scan your PC and present its findings. You can create a backup file, run a thorough scan, or start the app manager (which lets you block or unblock apps). If you're not interested in any of that, you can just press any key and Blackbird will go to work and make its changes. The process takes a while, but runs seamlessly in the background. When it's done, just reboot.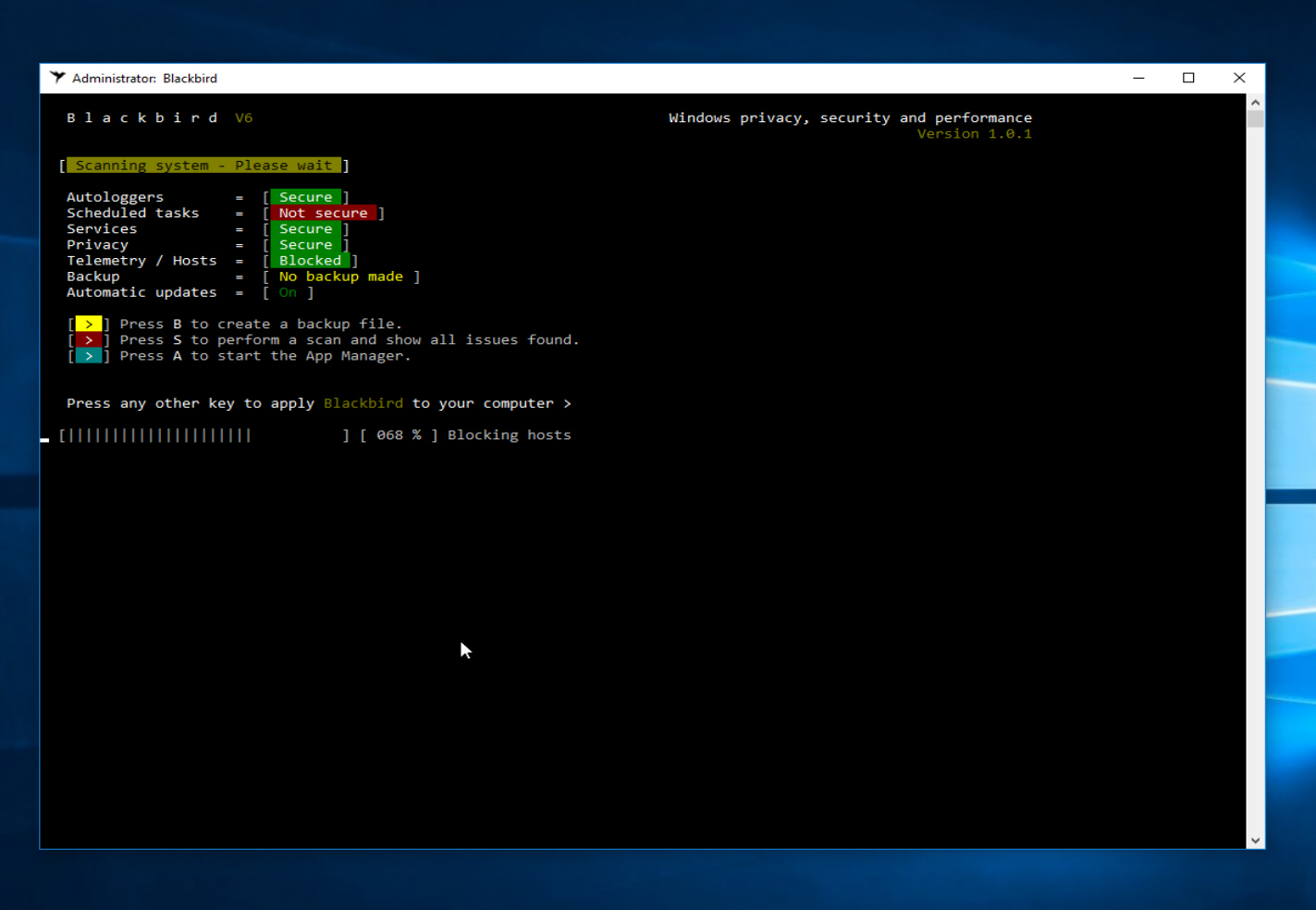 Because it makes such wide-ranging changes, it could potentially introduce problems for your setup so it's worth making sure you check exactly what it will alter and create a backup via the program in advance.
The one big downside is you don't get to choose what features to disable or keep -- it's all or nothing -- which might prove frustrating if you want to continue using useful features like OneDrive. That said, you can easily re-enable them yourself.
You can download Blackbird from here.
Photo Credit: Alexander Supertramp/Shutterstock