The Alldocube X is a low-cost 'Samsung Galaxy Tab S4 killer'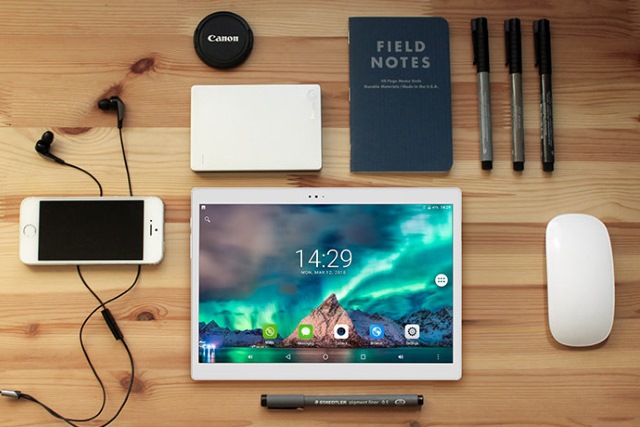 The big news from Samsung recently was the launch of the Galaxy Note9 smartphone, but the company also launched an Android tablet in the form of the Galaxy Tab S4. Starting at $649, the tablet may be beyond the reach of many people, but the Alldocube X is a cheap alternative.
This 10.5-inch Super AMOLED tablet started life as an Indiegogo campaign, and it was 180 percent funded in just 24 hours. Priced at $269 and due for release in October, the Alldocube X is billed as a 'Samsung Galaxy Tab S4 killer' -- but can it live up to this incredibly bold claim?
See also:
The Alldocube X runs Android 8.1 Oreo and is powered by a MediaTek MT8176 chip running at 2.1GHz as well as an IMG Power VR GX6250 GPU. There's 4GB LPDDR3 RAM as well as 64GB eMMC, expandable through the use of a microSD card. The 10.5-inch Super AMOLED display has a resolution of 2560 x 1600 pixels, and the dimensions of the all-metal tablet are 45mm x 175mm x 6.9mm.
The 8000mAh battery supports Pump Express 2.0 quick charging via the USB-C port and other notable features include a fingerprint scanner and two 8MP cameras. Sound comes courtesy of an Asahi Kasei Microdevices (AKM) AK4376A.
The Mediatek MT8176 SoC powering the tablet may not be top of the range, but it's certainly better than you find in many tablets that share the Alldocube X's price point. There's also great news from XDA Developers:
This particular tablet has one unique feature that Android enthusiasts will love. We are partnering with the company to start a development program in the near future once the device launches. We can't go into detail quite yet, but you should definitely keep your eyes peeled for that. Because it launches with Android 8.1 Oreo, keep in mind that it will also support Project Treble!
Check out the video below to get a feel for the tablet:
Samsung Galaxy Tab S4 killer? Maybe not -- but it's a cracking-looking tablet for the money.
We have an Alldocube X on the way for testing, so it won't be long before we can tell you exactly what it's like to use.
In the meantime, you can find out more about the tablet, and get involved in the project, over on its Indiegogo page.