Kaspersky releases Security Cloud Free... and it's very basic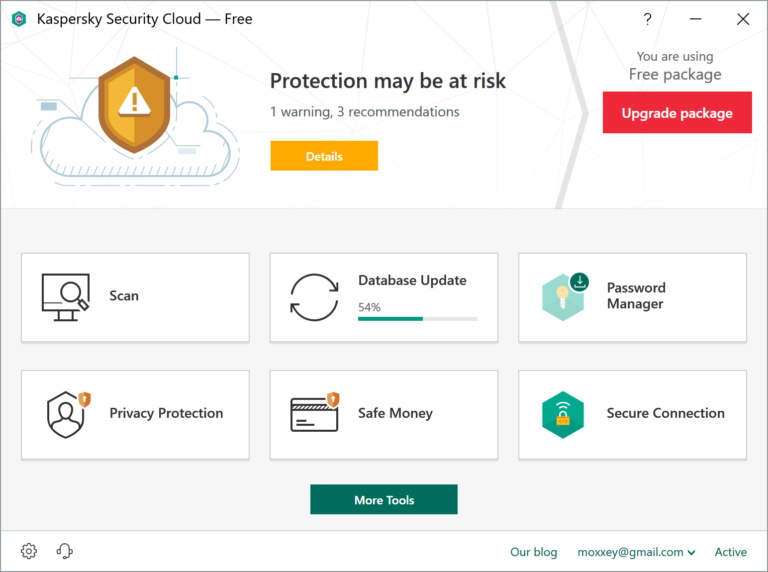 Microsoft appears keen to encourage people to use the latest Windows Defender and, frankly, it's a more-than-adequate security tool. You're missing some of the features you'll find in a paid security suite, such as a VPN or 'safe money' but do you really need those features?
With the above in mind, security developers such as BitDefender and, more recently Kaspersky, are releasing free versions of their security suites, to encourage people to use, gain familiarity and then upgrade. Let's face it, once you have a security suite on your computer and you receive a fantastic offer, you're more likely to pay than remove.
Kaspersky Security Cloud Free is here and this security suite is designed to be adaptive around your everyday computing requirements. It feeds information back to the cloud and then adapts and warns about potential threats, as you go about your day. Well, the paid version does. Oddly, the Free version doesn't include the cloud-based adaptive technologies.
So, what does it include? Almost nothing. You get basic protection against the latest antivirus threats and you can use the same security across your devices -- as long as those devices do not include a Mac, as there's no Free for the Mac. There are free versions for Windows, iOS and Android. You do get some of the basic system maintenance tools such as a File Shredder.
What doesn't it include? Almost everything. Modules removed from the Free version include Secure Connection (a VPN), the Password Manager, Privacy Protection, Home Wi-Fi Monitoring, Safe Money, Kids Protection and many others. They are all there, but they can't be used and try using them and you're warned you'll need to (pay to) upgrade.
Essentially Kaspersky Security Cloud Free feels like one big advert for the paid version with the majority of the functionality unavailable. We're assuming Kaspersky simply wants you to install it so they can encourage you to upgrade via offers within the application.
Kaspersky Security Cloud Personal is available for $89.99 (£49.99 in the UK) and Family, which offers additional Family Sharing and a flexible 20-user account license is $149.99 (£99.99 in the UK).
Within the EU, you can buy Kaspersky Security Cloud Family (with a 20 user account license) for only €59.95 (£49.99 in the UK), saving over 50 percent from the RRP.
Download Kaspersky Security Cloud Free.