Best Windows 10 apps this week

Two-hundred-and-ninety-seven in a series. Welcome to this week's overview of the best apps, games and extensions released for Windows 10 on the Windows Store in the past seven days.
Microsoft released two new builds for the upcoming Windows 10 version 1809 which included bug fixes mostly.
As always, if I've missed an app or game that has been released this week that you believe is particularly good, let me know in the comments below or notify me via email.
Discounts this week
The following list is a selection of the best deals. Make sure you check out the Store for all offers.
Some apps are discounted for more than one week. Only new apps and games are listed below. Check out the previous post in the series for past offers that may still be valid.
New apps and games
Avast Online Security (Microsoft Edge)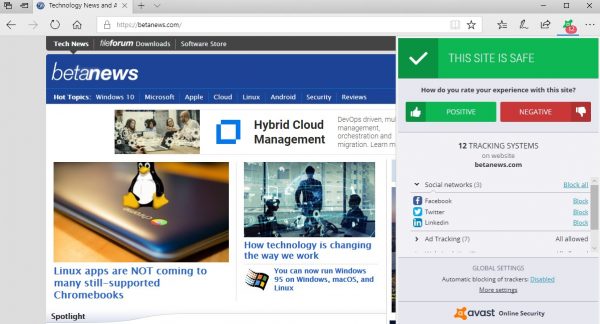 Avast Online Security is a new security extension for Microsoft Edge by Avast. The reputation extension displays ratings about any website or webpage you visit in the Edge browser.
It features user ratings of websites, highlights whether it believes a site is safe, options to check ratings by hovering over links, and tracking cookie blocking.
Avast Online Security includes anti-phishing protection, and uses a feature called SiteCorrect to detect and correct mistyped URLs automatically.
Note that Data Sharing is enabled in the options; you can uncheck the sharing there and enable or disable certain features there as well.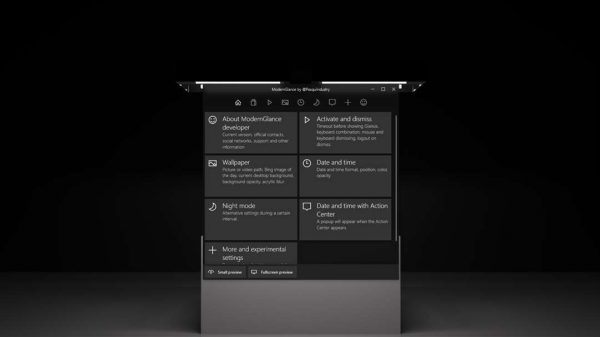 ModernGlance brings Lumia Glance from the phone to the PC. It simulates the original Lumia Glance screen and works on Windows 10 devices just like a screensaver.
The application includes lots of customization options for changing the background source, effects, timeouts, and other settings.
Sources that it supports include the current desktop wallpaper, Bing image of the day, from the picture file library, or video file from the library (Pro only).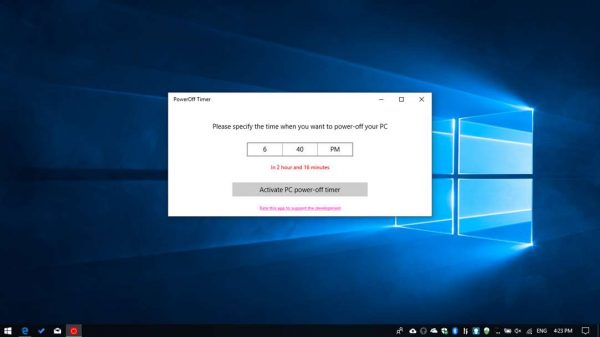 PowerOff Timer is a simple application to shut down the computer at a specific time.
All it does is add an option to specify the shutdown time for the device. Run it, set the desired time (the app highlights the remaining time right away), and hit the Activate PC power-off timer to enable the feature.
The app initiates a shut down of the device at the desired time automatically then.
WinZip Microsoft Store Edition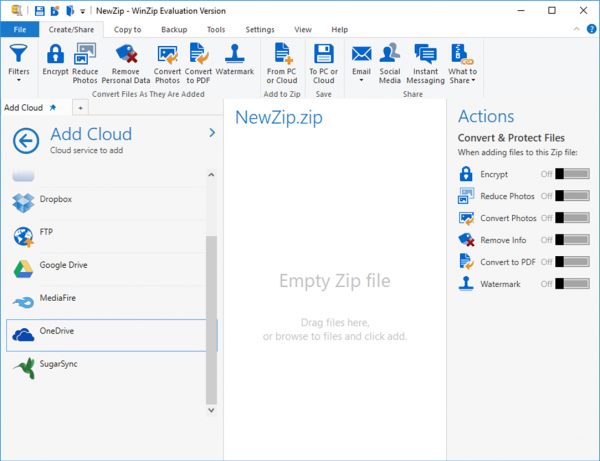 The Microsoft Store Edition of the archiving software WinZip is available as a 1-month free trial version.
Note: The app requires a Windows Insider build right now and will be available to all users once Windows 10 version 1809 is released.
WinZip handles 26 different compression formats but limits the creation of new archives to the formats Zip, ZipX and Lha.
It supports encryption, drag & drop support, integration with cloud providers such as OneDrive or Google Drive, options to integrate FTP servers, backup options, and more.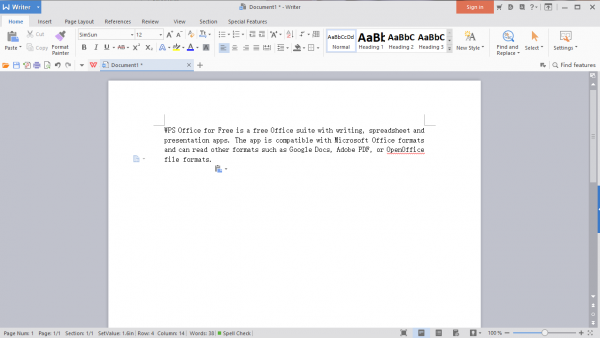 WPS Office for Free is a free Office suite with writing, spreadsheet and presentation apps. The app is compatible with Microsoft Office formats and can read other formats such as Google Docs, Adobe PDF, or OpenOffice files.
A Premium version is available that does away with advertisements, and integrates new functionality such as picture to text, PDF to Word, or additional templates to the program.
Notable updates
Screen Sketch gets options to capture delayed screenshots; a feature that was missing from the app that will replace the Snipping Tool eventually.