How to enable the dark theme in YouTube for Android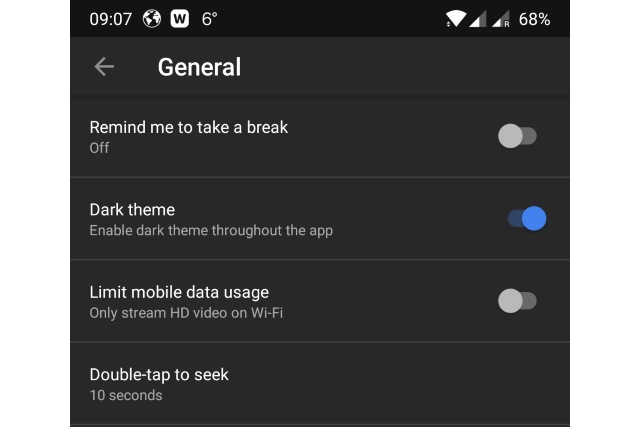 Dark themes have become very popular recently. Whether this is because of them being easier on the eye, people going through a Gothic phase, perceived battery saving, or just a passing fad is not clear, but plenty of apps are getting in on the idea.
The latest to jump on the bandwagon is YouTube for Android. Google is rolling out an update at the moment that brings dark theme goodness to your favorite video app -- here's how to enable it.
To start with, you will need to ensure that you have at least version 13.35.51 of the YouTube app installed. Your first port of call for this should be Google Play, but if you find that there are no updates available, you can grab the necessary "nodpi" version from APK Mirror.
With this installed, fire up the app and:
Tap the profile icon to the upper right of the screen.
Head to Settings > General.
Flick the Dark theme toggle to the on position.
That's all there is to it. Do you approve of the darker look?