Google is killing off its Gmail alternative Inbox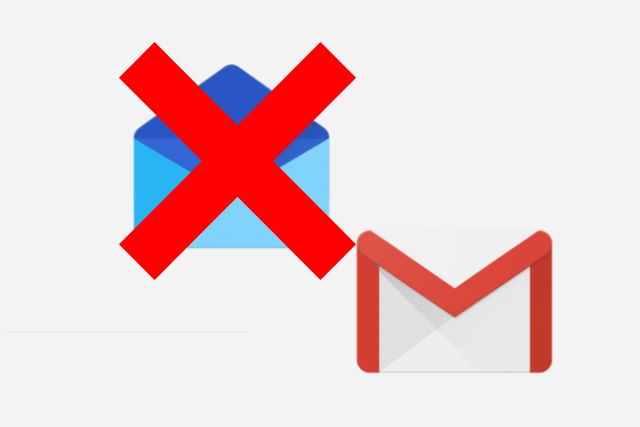 Google has announced that Inbox is to close in six months' time. After four years of service, many -- although not all -- of Inbox's features have been incorporated into Gmail, and Google now feels it is time to concentrate on a single email tool.
Inbox users have until the end of March next year to consider whether to transition to Gmail, or whether they want to look for an alternative.
See also:
The closure of Inbox was hinted at when Google rolled out the new Gmail to users earlier in the year. This update brought more of Inbox's features to Gmail, adding to those that had already made their way across.
In a blog post about the closure of Inbox, Google almost concedes that it was used as a testing ground for new ideas for Gmail:
Four years after launching Inbox in 2014, we've learned a lot about how to make email better -- and we've taken popular Inbox experiences and added them into Gmail to help more than a billion people get more done with their emails everyday. As we look to the future, we want to take a more focused approach that will help us bring the best email experience to everyone. As a result, we're planning to focus solely on Gmail and say goodbye to Inbox by Gmail at the end of March 2019.

We introduced the new Gmail in April this year, incorporating many of the same features you've come to love about Inbox plus newer features like Smart Compose, which helps you draft emails faster.
On Twitter, Google announced the up-coming closure and gave details about how to move from Inbox to Gmail:
Over the past 4 years you've helped us make email better. We've brought popular Inbox features to @Gmail helping 1B+ people get more done. Thank you.

We'll be focusing on Gmail & saying bye to Inbox at the end of March 2019. Here's a transition guide → https://t.co/6dOxgExpbm

— Inbox by Gmail (@inboxbygmail) September 12, 2018
Responses indicate that users are not happy, with some going as far as suggesting that they would be happy to pay a subscription fee to be able to keep Inbox.