Android emulator BlueStacks 4 brings massive performance improvements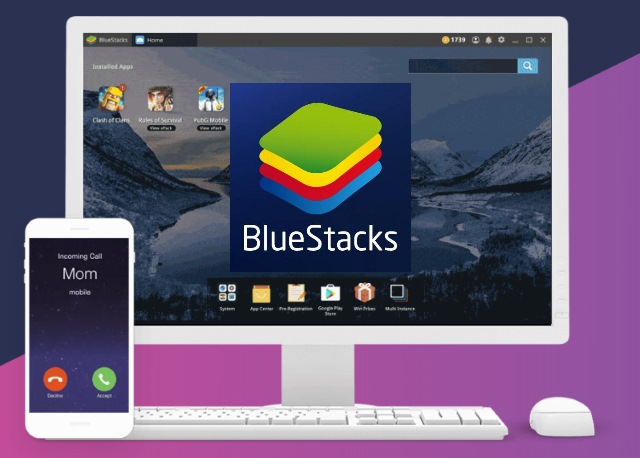 The latest version of the popular Android emulator for Windows, BlueStacks 4, is now available, bringing with it a huge performance boost over its predecessor. The new release also sees the emulator jumping from KitKat to Nougat as its base -- specifically Android 7.1.2.
The developers say that BlueStacks 4 is many times faster than the Samsung Galaxy S9+ -- or "any mobile on Earth" according to the blurb -- and features Hyper-G Graphics for unparalleled visuals in games. But besides performance, there are lots of other changes in the latest version of this emulator.
See also:
While BlueStacks can be used to run a wide range of apps, the real focus is on games -- hence the importance that's placed on performance. There's a new interface, and skin support means that if you don't like the way the software looks, you can change it to suit your tastes. There's also a new Instance Manager and a redesigned key-mapping tool for customizing game controls.
Introducing the new version of the software, its developers say:
The interface is not the only thing that's new here. BlueStacks 4 is a different kind of beast under the hood too. We've made a lot of updates behind the scenes to give you better-than-ever game performance. BlueStacks 4 is now able to use your computer's resources much more efficiently, and first of all, it launches much faster. With CPU and GPU improvements, you can now get more FPS in games without sacrificing on graphics quality. In fact, BlueStacks 4 was proved to be 8x faster than the latest iPhone 10 or Samsung S9+. You will see that every game, including PUBG Mobile, runs much faster and more efficiently than before. They will also work more smoothly. We literally kill every other tablet and mobile phone in terms of performance: Not only that, we offer you the smoothest mobile gaming experience on PC along with multitasking features, which is not possible at all on mobile devices. Our new and patented on-demand architecture allows us to provide a deeper integration between Android and Windows -- the kind you have never seen before.
Improvements to the overall user experience means there's a new store, and the gaming focus is emphasized by BlueStacks Points which can be earned by playing new games and then redeemed for t-shirts, themes, and more.
You can download BlueStacks 4 for Windows free of charge.