Linksys launches enterprise grade Wi-Fi network management for SMBs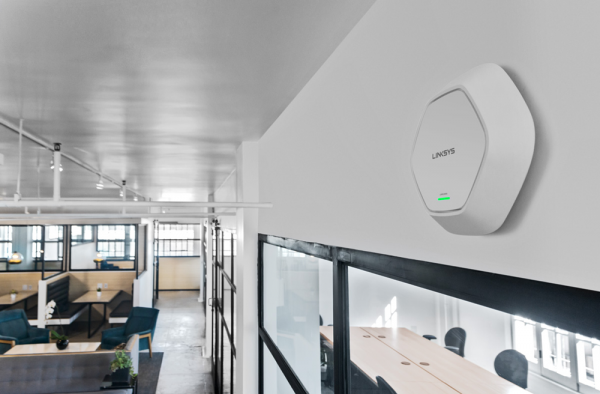 Businesses of all sizes are dependent on wireless networks, but for smaller organizations the costs of deploying and managing a suitably fast and secure can be prohibitive.
Networking specialist Linksys is launching its new Cloud Manager, a cloud-hosted Wi-Fi management platform purpose-built for small business environments that reduces costs and increases operational efficiencies.
"There is a gap in the market for affordable, business-grade cloud managed Wi-Fi management platforms designed specifically for SMBs," says Wayne Newton, director of commercial business at Linksys. "Current offerings are either built with consumer-grade hardware or with expensive, enterprise features with prohibitive annual hosting fees. A common complaint is enterprise offerings are complex and over-engineered with features and functionality beyond the usual requirements of a small business network."
Linksys Cloud Manager enables IT administrators and other authorised users to remotely monitor, manage and troubleshoot single or distributed wireless networks in real time via a single dashboard and sign-on. This plug and play platform helps provide secure remote access to Linksys Business Wireless-AC Access Points, which are built with enterprise-grade, high-performance hardware. It's cost effective too, with no license or maintenance fees for five years.
Users can manage multiple, unlimited client Wi-Fi networks in any location from one centralized dashboard with a single login that gives visibility of all accounts, sites, access points, and devices. It offers remote monitoring and real-time alerts, as well as being scalable and able to cope with distributed networks.
Linksys Cloud Manager is pre-installed on a number of Linksys Business Wireless-AC Access Points at no extra cost. You can find out more on the company's website.