Jaybird unveils affordable 'Tarah' Bluetooth Wireless Sport Headphones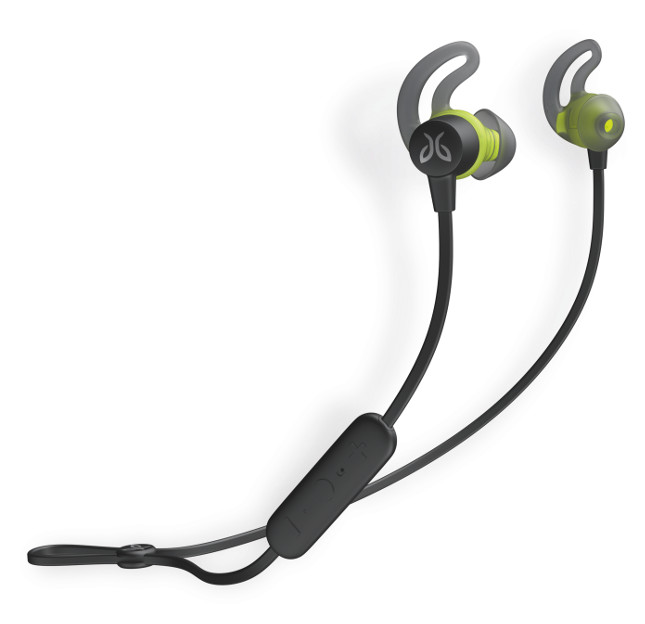 Thanks to Apple's courageous (kidding!) act of removing the 3.5mm headphone jack from the iPhone, more and more consumers are opting for Bluetooth headphones these days. True, unlike wired variants, they do need to be charged, but their convenience can make up for this deficiency. Exercisers and other active folks can workout more comfortably, without fear of getting wires stuck on equipment -- dangerous for the wearer and any device to which the headphones are attached.
The problem? Many Bluetooth headphones are trash. Amazon is littered with cheap no-name offerings that are of low-quality which should be avoided. Instead, consumers would be wise to invest in quality Bluetooth headphones from a reputable manufacturer. Today, one such quality company -- Jaybird -- announces its latest product. Called "Tarah," these Bluetooth Wireless Sport Headphones are surprisingly affordable at less than $100.
"Tarah allows you to enjoy your music without distractions from your headphones. The interchangeable, ultra-soft silicone ear gels mean you can customize for the perfect secure and comfortable fit. The Speed Cinch cord management system allows you to adjust the length of the cable on the fly for the perfect fit. The internal rechargeable battery offers six hours of play time per charge, so you'll always have plenty of power for a full session. In addition, a quick 10 minute charge gives you one hour of play time, so you'll have no excuse to hit the trail or the gym," says Jaybird.
ALSO READ: Samsung launches N700NC, Y500, and Y100 AKG wireless Bluetooth headphones
The Logitech subsidiary further says, "The IPX7 waterproof rating (waterproof down to one meter for up to 30 minutes) and double hydrophobic, sweat-proof nano coating mean you're prepared to take on any weather conditions as you train. It's also the perfect companion for your video workout programs, whether on a stationary bike or a treadmill. Manage calls, and control and listen to your music with the push of a button without interrupting your run or training. Tarah is also compatible with Siri and Google Assistant and is 'Made for Google,' ensuring compatibility with Google devices."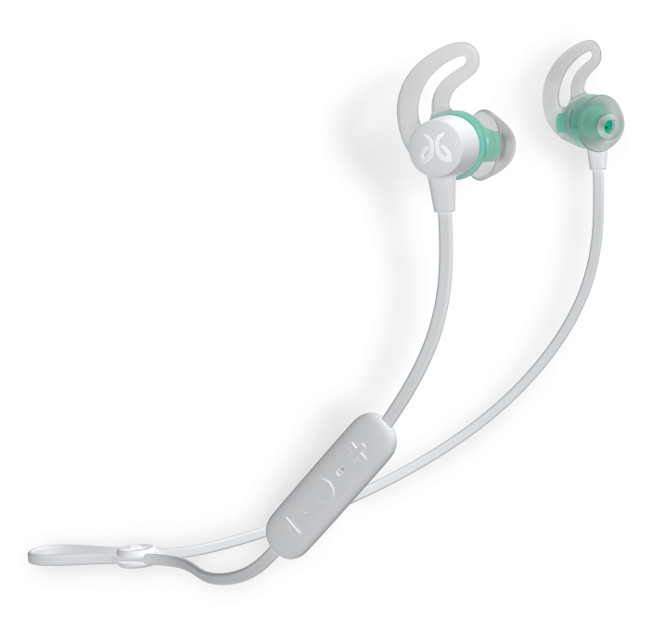 Jaybird shares the following significant specifications.
Type: In-ear style
Noise-isolation: Passive
Impedance: 16 Ohm
Speaker sensitivity: 99 +/- 3dB at 1KHz
Output max. 10mW RMS (with level limit)
Total harmonic distortion <5% (1KHz, 1mW)
Audio format: 16-bit stereo
Codec: Bluetooth SBC implementation
Response bandwidth: 20Hz - 20kHz
Driver size: 6 mm
Bluetooth version: 5.0
Frequency band: 2.4 GHz
Profiles: Handsfree , Headset , A2DP , AVCRP , SPP
Wireless range: Class 2 standard range 10m/33ft
Microphone Sensitivity: -38dB +/- 1dB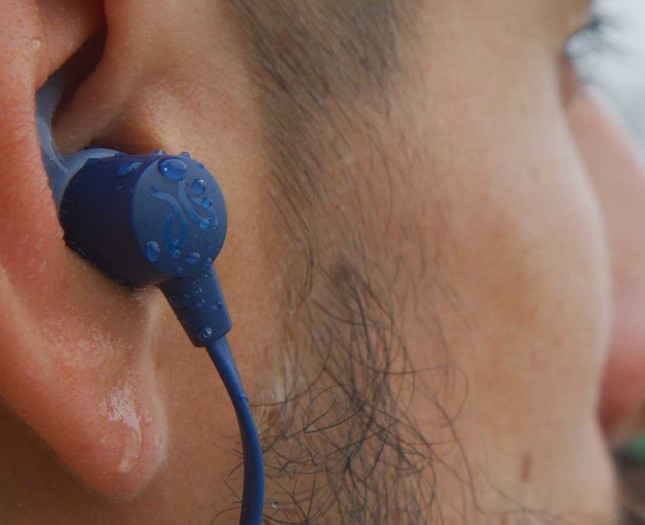 The Jaybird Tarah Bluetooth Wireless Sport Headphones will be available next month for $99, but you can pre-order online here today in three colors -- Solstice Blue/Glacier, Black/Flash, and Nimbus Gray/Jade. As opposed to Apple's terrible AirPods, Tarah is not one-size-fits-all -- small, medium, and large ear gel cushions are included in the box.