Kids have already defeated the limitations of Screen Time in iOS 12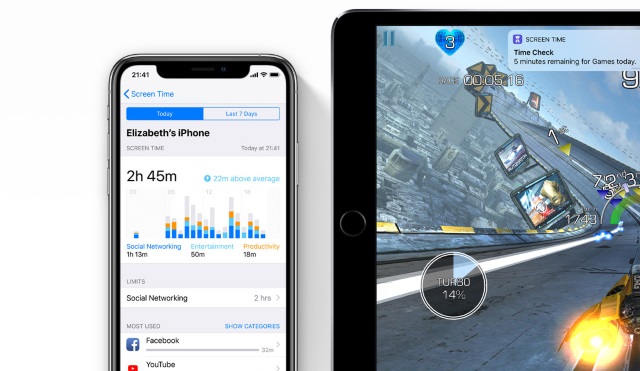 With the release of iOS 12, Apple introduced a new feature called Screen Time. As well as making it possible for users to monitor how long they were spending using app on their iPhone, Screen Time also includes parental control features that can be used to prevent children from using apps for too long.
At least that was the idea. Kids -- being kids and having app-related needs -- have managed to work out how to bypass these limitations. In fact, there are at least two methods that can be used to defeat time limits that have been put in place.
See also:
The first method is so simple, it's almost surprising that it works. All that is required is to change the date and time on an iPhone; doing so will overcome the time restrictions and allow unfettered access to Fortnite and other games and apps that parents may have tried to lock down.
But it doesn't end there.
In a Reddit thread -- first spotted by Business Insider -- a slightly sneakier workaround has been revealed:
When iOS 12 came out I limited my 7-year old son's screen time through the family share. For a few days I felt like he was playing a bit more than he should, but I couldn't figure out why.

Finally today, my son revealed his hack: When he runs out of screen time and his games get locked, he heads to App Store, downloads a previously installed (but later removed) game through the cloud icon, and it works without limitations! What can I say... I'm not even mad. That's impressive.
Of course, now that these workarounds have been shared online, Apple will almost certainly issue a patch that blocks them -- sorry, kids!