Your future vacation: Brought to you by AI-assisted travel planning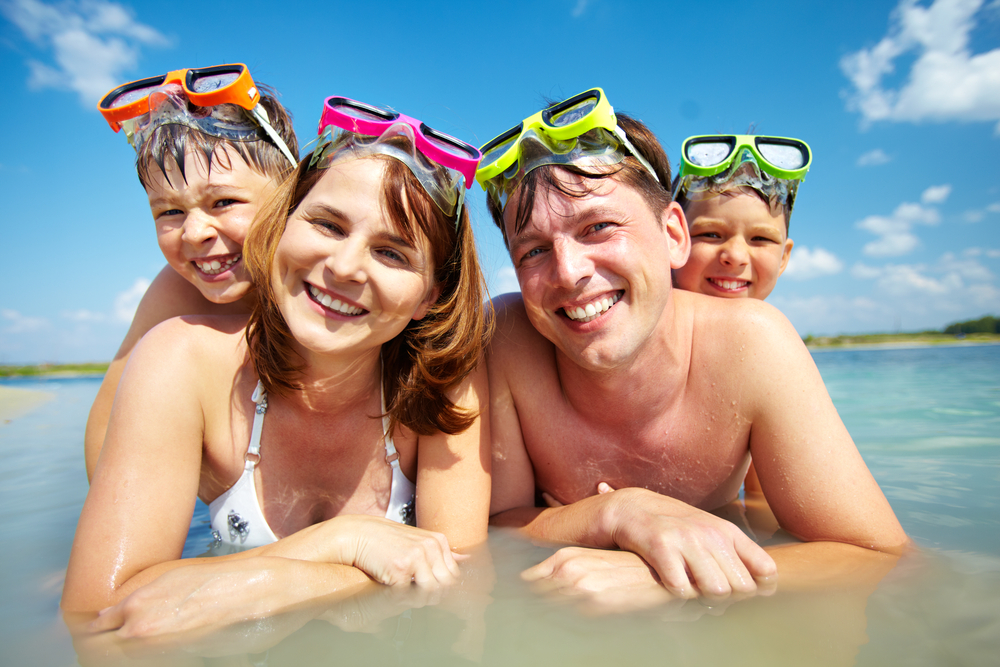 Thirty years ago, those of us who wanted to go on vacation or just visit friends and family for a weekend had to go through a travel agent to make arrangements. Then came the internet, and with it the launch of online travel agencies like Orbitz and Expedia, which enabled customers to research, find, and book their own vacations for the first time. Soon after that, the emergence of new "sharing economy" companies like AirBnB and VRBO transformed the travel industry by leading customers to consider new destinations and accommodations outside of a traditional hotel -- or B&B. Given how the pace of transformation has accelerated, the travel planning industry is ripe for another major transition to AI (Artificial Intelligence)-assisted travel planning.
The rise of the sharing economy, combined with increased household net worth and persistently low airfares led to record summer travel, with more than a quarter of a billion travels -- the most in TSA history. Given how the pace of transformation has accelerated, the travel planning industry is ripe for another major transition to AI-assisted travel planning.
The public at large has become much more comfortable with AI in recent years, thanks to services offered by companies like Netflix or Amazon. While AI was once relegated only to chatbots and robotic concierges, customers have grown to expect tailored recommendations based on previous behavior or purchases. Consequently, according to a recent Deloitte report, today's consumers are starting to expect personalization and removal of friction throughout the travel booking process.
That's a bit of a problem. Currently, making travel arrangements is a fairly manual process that has not advanced much beyond the flight search capabilities found on Expedia or Google Flights, or the review and recommendation capabilities of sites like TripAdvisor. But by employing AI and machine learning, online travel agencies or travel companies can capitalize on users' growing preference for services that learn what they like and don't like and make suggestions accordingly.
This will go way past just planning the best, or in many cases, least painful, route to get you from point A to point B. By learning consumer's personal travel habits and optimizing around them, AI systems can help travelers find the cheapest flights or the most exciting stopover destinations, manage their itineraries, and even plan travel that earns maximum rewards points or miles. AI systems will learn what is important to each traveler and offer recommendations based on those preferences.
A smooth, streamlined travel planning process
The primary advantage of AI is that the technology learns preferences. Let's say your parents live in Chicago and you fly to visit them a few times a year. You also have a frequent flyer account with a Star Alliance airline, and you strongly prefer flights that depart after 9am. The AI would learn all those things and never even show you flights that don't meet those requirements, unless you ask it to or the flight is much cheaper than usual. You could even set that threshold. When searching for flights on your own, the AI would list those flights that meet your preferred conditions first. It could also regularly scan flights to Chicago and send alerts when there are either particularly cheap flights or a perfect flight that meets all your parameters. It could prioritize vacation flights that have a stopover in Chicago, so you could meet up with your parents for the night. Compare that to today, when you have to manually select each of your flight preferences every time and potentially even cross-reference those flights with other websites to make sure you're getting the best option.
How personalized will it get?
AI systems embedded with continuous learning capabilities will adapt to changes in life situations and priorities. Everyone has a luxury vs. economy balance that they have when they travel. The more you spend, the more luxurious, comfortable, and enjoyable your accommodations.  For younger, more budget-conscious travelers, AI systems will start by defaulting to economic recommendations, but as a person's spending habits evolve as they mature, the AI system will learn to shift that preference by adapting and learning from user-behavior.
Couple this personalization technology with natural language understanding (NLU), and AI systems will be able to take verbal instructions and return a set of preferred travel plans tailored to not only individual preferences but also context dependent travel needs.  Instructions such as, "My aunt is in the hospital. Book me a flight this weekend to Chicago" will yield a different set of recommended travel plans than instructions such as, "I have an open weekend and maybe I'll visit my aunt. Give me a list of options for visiting her."
Keeping traveler data safe and secure
AI and machine learning require massive amounts of data in order to work the way they've been promised to. To successfully deliver travel suggestions or recommendations that meet a traveler's criteria, that data, which will contain personally identifying information, will need to be uploaded and stored before being processed, which raises serious privacy concerns. Companies will need to set a strong precedent for keeping consumer data safe, especially considering that GDPR has made it more important than ever to ensure that data is collected and stored in a way that safeguards customer privacy. The most clear-cut way to avoid any legal snafus is to explain what AI will be used for and ask customers to opt in.
How much ROI can travel companies stand to gain?
It's kind of a no-brainer, but companies stand to achieve significant ROI by introducing features that give customers what they want. In 2016, Netflix estimated the combined effects of its personalization and recommendations save the company more than $1 billion per year. Another great example is Amazon. McKinsey found that 35 percent of what consumers purchase on Amazon comes from product recommendations based on algorithms and predictive models. When you consider that Amazon's 2017 revenue was $177.9 billion, that's a staggering amount of money made purely by using AI to recommend items to users based on previous browsing and purchasing behavior. When you extend that percentage and consider that 2016 saw saw online travel sales cumulatively reach $564.9 billion, a number which continues to grow, that presents an enormous opportunity.
It's clear that the potential for return-on-investment (ROI) is there, but first companies should figure out what their customers are looking for before they make plans to introduce AI and machine learning. Ask for feedback, conduct user testing, and see what features are appreciated elsewhere. Beyond that, think about the value of a certain feature. Perhaps very few people would want to take advantage of a functionality that tracked and recommended hotel stays or flights for certain groups of hotels or airlines, but those that do may travel more frequently -- and spend a lot more money -- than the rest. In this instance, it might be worth it to prioritize that development.
The travel planning industry is poised to transform, just as many other industries have, and AI and machine learning are sure to be an integral part of it. Those companies that begin doing the legwork now will find themselves far ahead of their competitors in terms of revenue and market dominance.
Photo Credit: Pressmaster/Shutterstock
Arvin Hsu is Senior Director of Data Science at GoodData