Accell launches Thunderbolt 3 Docking Station for Windows 10 and macOS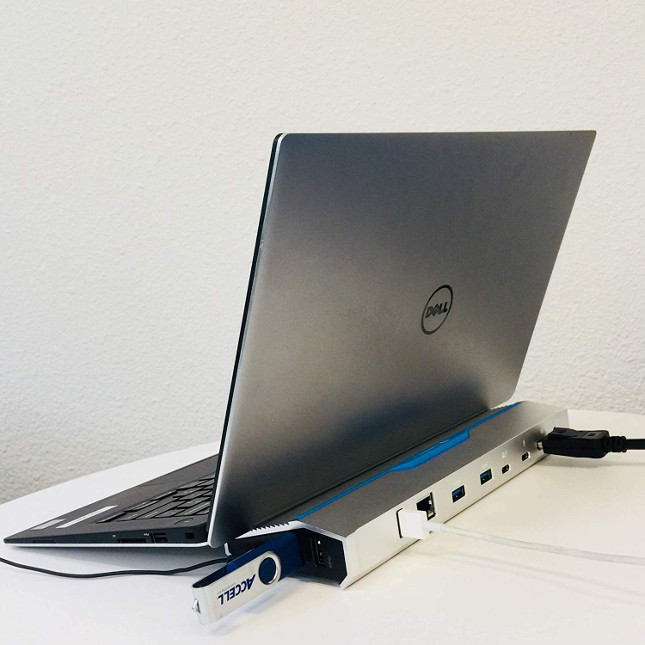 For a while, it was hard to find a decent Thunderbolt 3 docking station. Oh, there were plenty of USB-C docks, but believe me, other than sharing a connector type, they are nowhere near as good as TB3 variants. From my experience, USB-C models can be a bit problematic -- especially with macOS.
Nowadays, however, there are many Thunderbolt 3 docks on the market. Today, Accell -- a company known for selling quality products at affordable prices -- launches a TB3 dock that looks quite beautiful and futuristic. Rather than being a simple rectangle, it slopes downward on the front. This is not just for looks -- it is designed to prop up the laptop for better viewing and typing angles.
My favorite aspect is that there are no ports on the front. Instead, two USB-A ports and 3.5mm audio jacks are located on the right side, meaning it will be more attractive when leaving something plugged in. I hate having an audio cable running from the front of a dock -- it looks tacky.
ALSO READ: Samsung unveils blazing fast NVMe-based Thunderbolt 3 Portable SSD X5
"This dock allows up to two 4K displays through the DisplayPort and USB-C ports, providing the flexibility to extend or mirror screens for any application. Whether projecting onto another monitor for meetings or multitasking with multiple windows, the Thunderbolt 3 opens up many options for increased productivity. Users will never experience low battery again thanks to the Thunderbolt 3 cable, which is included with the dock. In addition, the Thunderbolt 3 Docking Station is equipped with five USB Type A ports, allowing customers to charge their mobile device, transmit high-speed data from a thumb drive, use peripheral SSD card storage, as well as many other functions they may desire," says Accell.

The company further says, "Equipped with an Ethernet port, customers will experience faster and more stable internet connection than a Wi-Fi network. While plugged into the station, users won't have to worry about latency issues or interruptions during their online meetings and can enjoy the maximum files transfer speed. The docking station, with AC Power Adapter 100-240V and DC Output 20V/6,75A-135W, is complete with both a 4 ft. US power adapter, as well as a 5.1 ft. EU adapter cable. The Thunderbolt 3 Docking station is compatible with all Apple and Microsoft Windows Thunderbolt 3 enabled laptops."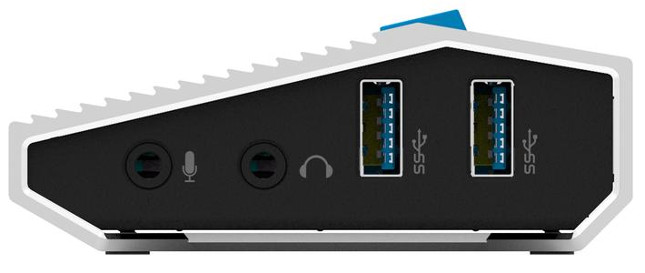 Accell shares the following items which will be in the box.
1 x Thunderbolt 3 docking station
1 x Thunderbolt 3 cable (1.6 ft)
1 x Power adapter (20V/6.75A - 135W)
1 x User guide
1 x Quick start guide

If you want to buy the Accell Thunderbolt 3 Docking Station, you can get it [amazon_textlink asin='B07GY15HCF' text='here' template='ProductLink' store='betanews02-20' marketplace='US' link_id='ece43060-c344-11e8-b27b-5f7bb5c95c65'] immediately. While the MSRP is $399.99, it is only $299.99 at Amazon. There is even free shipping without the need for Amazon prime.