Plex launches beta version of Plex Web Shows offering on-demand streaming shows for free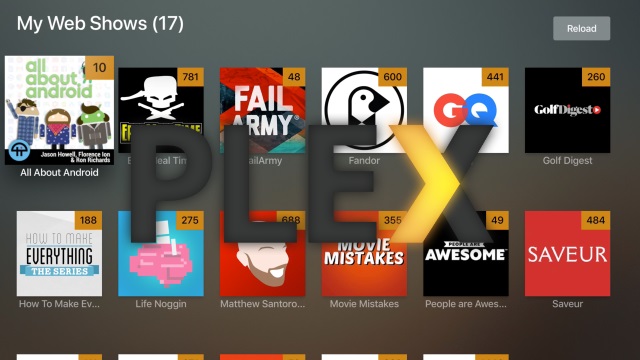 Continuing to increase its appeal to cord-cutters, Plex has announced a new on-demand streaming feature. Plex Web Shows is launching in beta and includes curated content from independent creators like Epic Meal Time, ASAPscience, Household Hacker, People are Awesome, and The Pet Collective, as well as brands including GQ, Saveur, Epicurious, and Pitchfork.
Plex Web Shows works across a range of devices -- web, iOS, Android, Apple TV, Windows, macOS and more --  and does not require either a Plex server or a paid Plex subscription. Like Plex News and Plex Podcasts, content is not only curated, but includes smart, custom recommendations based on preferences and watching history.
See also:
Announcing the new feature, Plex says: "Plex Web Shows is TV for people who don't watch TV, giving you free, on-demand unlimited streaming of the content you love, curated for you with smart recommendations and discovery. Plex is designed for the big screen, but delivered on any screen".
Multiple shows will be added to the platform every week, and the long-term aim is to lure people away from the likes of YouTube so they spend more of their media consumption time in Plex. The experience is very much the same as watching any other media in Plex, complete with the metadata that's normally pulled in for you.
Plex has put together a short video introducing Plex Web Shows:
More information is available on the Plex Web Shows page.