Best Windows 10 apps this week

Three-hundred-and-three in a series. Welcome to this week's overview of the best apps, games and extensions released for Windows 10 on the Windows Store in the past seven days.
Microsoft released the Windows 10 October 2018 Update on October 2 to the public. The update is not available for all systems yet -- it is blocked for certain Intel CPUs --and it has been reported that it causes data loss on some systems.
As always, if I've missed an app or game that has been released this week that you believe is particularly good, let me know in the comments below or notify me via email.
Discounts this week
The following list is a selection of the best deals. Make sure you check out the Store for all offers.
Some apps are discounted for more than one week. Only new apps and games are listed below. Check out the previous post in the series for past offers that may still be valid.
New apps and games for Windows 10
KLAC ($0.99)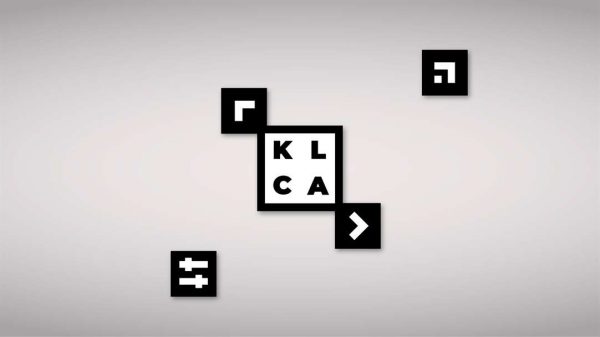 KLAC is a word puzzle game that has been released for mobile platforms and Windows 10.
It features handcrafted levels and a minimal black and white design.
You fill a structure with letter blocks in the game and need to make sure that blocks match letters that are underneath them already in the structure.
The first couple of levels act as a tutorial of sorts to understand the core game mechanics. Levels get quite challenging soon thereafter.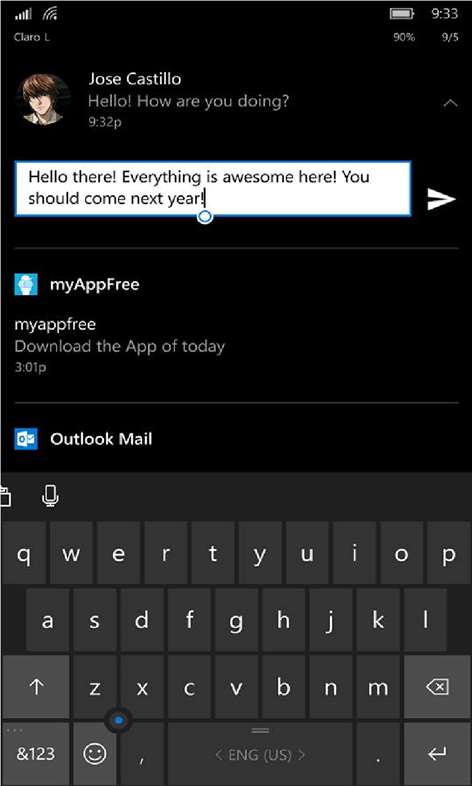 The app displays messages that you receive on Facebook Messenger directly in Windows. You don't need to install an official Facebook app anymore or keep the Facebook page open all the time to receive messages.
Notifications for Messenger even supports replying to messages from the Windows Action Center. Note that it does not support Group message alerts currently. It requires that you sign in to your Facebook account using the app which some users may not like due to it being operated by a third-party.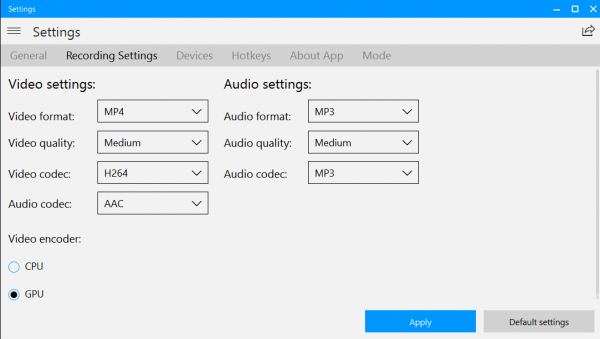 Screen Recorder Plus is a free app to record audio or video. It supports full screen, window and custom area recordings, and picks up connected webcams, microphones or headphones automatically.
Recordings are saved as MP4 and MP3 files by default but you may change that in the options. There you can switch to different formats and make changes to the recording quality.
The app supports hotkeys and you may configure it to record the mouse pointer in video recordings as well.
Notable Updates
Microsoft To-Do update introduces a new planned section that lists all activity with a deadline or reminder.
The Telegram client Unigram comes with an option to password protect chats.
Windows Store received Timeline support on Windows 10 version 1809 devices.