Digital transformation increases risk of cyberattacks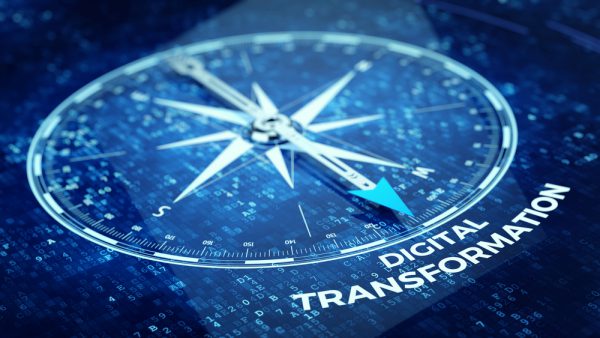 The drive to digital transformation is exposing companies to higher and more costly cyber risks according to a new study of over 1,300 businesses.
The study from research firm ESI ThoughtLab, together with a cross-industry coalition of organizations, including HP, KnowBe4, Opus and others, shows that cyber risks rise dramatically as companies embrace new technologies, adopt open platforms, and tap into the ecosystems of partners and suppliers.
While firms now report the biggest impacts as being from malware (81 percent), phishing (64 percent), and ransomware (63 percent), in two years they expect massive growth in attacks through partners, customers and vendors (247 percent growth); supply chains (+146 percent); denial of service (+144 percent); apps (+85 percent); and embedded systems (+84 percent).
Surveyed companies see high risks from external threat actors, such as unsophisticated hackers (cited by 59 percent of firms), cyber criminals (57 percent), and social engineers (44 percent). But the greatest threat is seen as being untrained general staff (87 percent). Another 57 percent of firms see data sharing with partners and vendors as their main IT vulnerability. Nonetheless, only 17 percent of companies have made significant progress in training staff and partners on cybersecurity awareness.
"Companies need to make sure that their cybersecurity programs keep pace with their digital transformation efforts," says Lou Celi, CEO of ESI ThoughtLab and director of the study. "Cybersecurity should not be an afterthought. It needs to be integrated into the fabric of an organization's growth strategy."
To cope with increasing risks, surveyed companies are increasing their cybersecurity investment by seven percent this year and 14 percent next year. The biggest increase will come from platform companies, which are hiking their spending 59 percent this year and 64 percent next year.
Cybersecurity maturity also varies by country, according to the report companies with the highest maturity scores are based in the US, South Korea, Japan, France and Australia. Most of the lowest scoring companies are in emerging markets, including Brazil, Argentina, and India, although companies in Germany and Switzerland also had relatively low scores.
You can read more about the findings on the ESI ThoughLab website.
Photo Credit: Sashkin/Shutterstock