Advanced SystemCare 12 includes a new privacy shield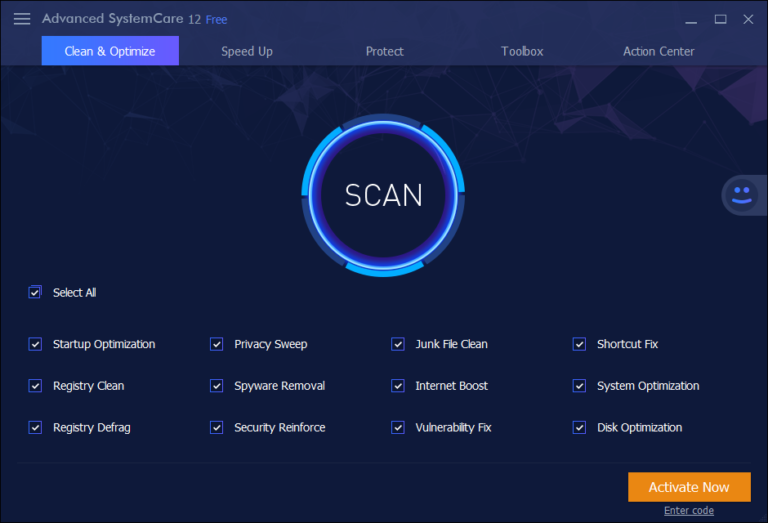 Should you keep your system optimized or simply allow Windows to keep your computer in-check? A few years ago, data would build, junk would collate and it was relatively easy to cause a blue screen of death or even stop Windows from booting at all, requiring a system restore.
These days Windows 10 is far better engineered and will do a good job keeping your system maintained. With this in mind, system maintenance suites are turning their hand to security, adding features to enable you to keep yourself safe and secure whilst you browse the internet (although your security software should be more than capable…).
IObit has released Advanced SystemCare 12 and the primary new feature is the brand new Privacy Shield, which will keep your private data secure against phishing websites, emails and similar attempts to extract this information from your PC.
The new Digital Fingerprint Protection, which we thought was a module to enable you to use a finger to authorize a password, is actually designed to prevent invasive online tracking whilst you browse the web -- but the likes of Chrome and Firefox should have you covered here, too.
An improved Privacy Sweep module will clean up after Chrome, Opera, Firefox and apps from the likes of Facebook, whilst the Homepage Advisor will prevent a third-party application from changing your browser default homepage without your permission.
The enhanced Surfing Protection module has added Microsoft Edge support, so it will remove ads, prevent against malicious websites and similar unwanted content.
Other enhancements include the Software Updater, which will now support Spotify and Internet Download Manager, but for us, this is one of the weaker areas of Advanced SystemCare 12. As a provider of downloads, users need to make sure that all their installed software is supported, not just a core selection (no-one really needs to know there's a new version of Chrome, for example, as it will auto-update, as will Adobe apps).
So this update focuses hard on security and prevention, but we still believe a combination of a decent security suite and your web browser should have you fully covered in these areas.
Advanced SystemCare 12 is available as a free download. A PRO version is available for only $19.99, which includes additional features such as a deeper registry cleaning tool, an internet booster which claims it will offer a potential 300 percent performance increase, an auto-RAM optimizer and much more.
Download Advanced SystemCare 12.