Apple announces iOS 12.1 with Group FaceTime, new emoji, dual-SIM support and more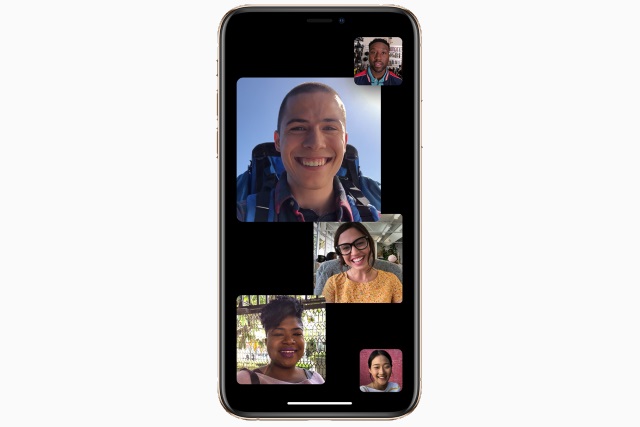 Later today Apple is holding an event in Brooklyn at which we expect to see a new iPad Pro, iMac and MacBook Air. That's the hardware side of things. Today is also about software -- specifically iOS 12.1 which holds many treats for iPhone and iPad users.
The latest version of iOS will be available today, and it includes Group FaceTime and more than 70 new emoji. On top of this, there's also Depth Control in real-time preview and dual-SIM support for iPhone XS, iPhone XS Max and iPhone XR.
See also:
The new emoji include red, gray and curly haired characters, "more emotive" smiley faces, and a range of new animals, sports and food. Apple says that these will also be coming to Apple Watch and Mac users with a software update, but does not say when.
Apple is making much of Group FaceTime -- which allows for up to 32 people to take part in a conversation -- and shares details of additional features to be added:
Automatic detection of active speakers: FaceTime uses on-device intelligence to display the most prominent speakers on the call, automatically highlighting the current speaker by bringing them to the forefront. It automatically sizes each person's image depending upon how active they are in the conversation, based on duration of speech, volume and even motion. Participants who are not active will appear at the bottom of the screen until they speak. A simple tap also brings a participant front and center.
Ringless notification: When calling more than one person, FaceTime displays a notification that lets you instantly join a call without being disruptive.
Messages integration: Group FaceTime is integrated into the Messages app, making it easy to start a Group FaceTime right from a group iMessage chat. If people in a conversation have already started a FaceTime session, Messages shows the active call in the conversation list and inside your conversations.
Private: All FaceTime conversations, both one-to-one and multi-person, are encrypted end to end so they remain private and viewable only by the participants.
Dual-SIM support is something that Apple promised with the launch of the new range of iPhones, and now it's here. The system chosen by the company makes use of a physical nano-SIM and a digital eSIM.
The final addition to iOS 12.1 is depth control, and Apple says:
Advanced depth segmentation in Portrait mode enables more sophisticated portraits with professional-level bokeh. With iOS 12.1, users can now dynamically adjust the depth of field in real-time preview in addition to post-capture, enabling more control to create portraits with a beautiful background blur. Portrait mode with Depth Control is also available on the TrueDepth camera for selfies, which includes Memoji and faster face tracking support for third-party ARKit apps.
iOS 12.1 will be available as an update later today.