Apple unveils new MacBook Air with Retina Display and Touch ID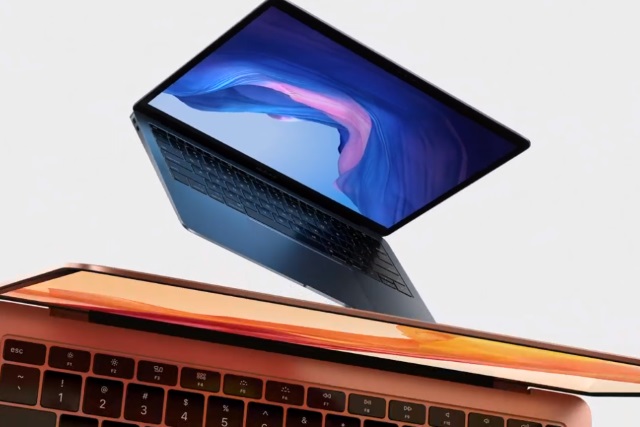 At the Brooklyn Academy of Music, Apple today revealed a new MacBook Air. As well as a Retina Display, Apple has shrunk the bezels to near-invisibility. The screen measures 13.3-inch with four times the resolution of its predecessor.
The new model features Touch ID built directly into the keyboard. The keyboard itself has been upgraded for a better and more reliable typing experience, and the new Force Touchpad below this is 20 percent larger. But what else does the new MacBook Air have to offer?
Security is taken care of by Apple's T2 chip, and Apple has boosted the speakers to be 25 percent louder and more bassy. There are two Thunderbolt 3 ports, but these are not the specs that most people will be interested in.
Battery life has been extended to "up to" 13 hours and in terms of hardware there's an 8th Gen Intel dual-core CPU with integrated graphics, up to 16GB of memory and an SSD of up to 1.5TB. Apple describes the new MacBook Air as having 17 percent less volume than its predecessor and it weighs 2.75lbs -- the laptop is just 15.6mm thick, or 10 percent thinner than before.
Apple is now producing its MacBook Airs from 100 percent recycled aluminum, making it the greenest Mac ever.
In terms of pricing, things start off with an 8GB RAM, 1.6GHz Core 15, 128GB for $1,199. The new MacBook Air is available to order right now, and will be delivered next week.