O&O DiskImage Professional 14 adds a flexible restore option and VHDX support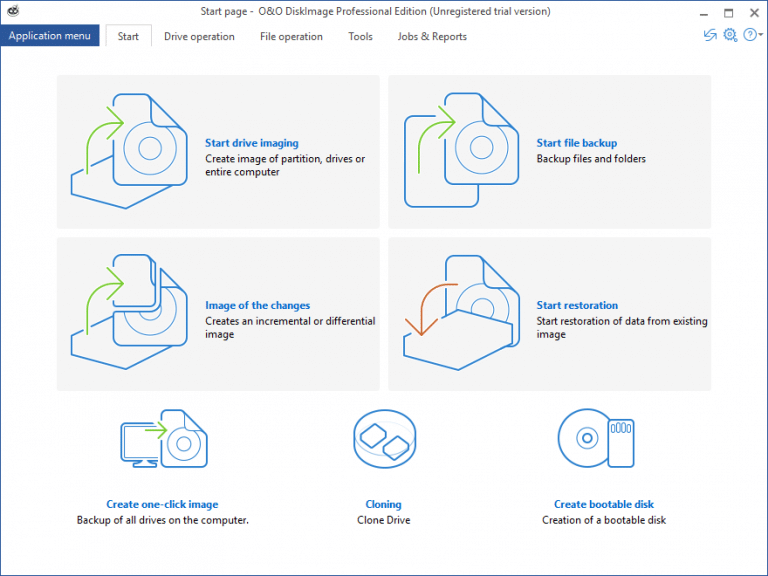 We're constantly reminding users to backup their data. It's not until you hear of a severe malware attack, where a business is being ransomed over their important documents, do you realize you wish you'd stored securely them in another location.
And that's the important point of backing up your data. It offers an additional safeguard. In the case of ransomware, the easiest solution is to simply wipe your drive and restore a cloned version of your system and you'd be back up and running within minutes.
O&O Software has launched O&O DiskImage Professional 14, the latest version of its Windows disk-imaging and file backup tool. DiskImage 14 has always been our goto backup suite. The drive-imaging module enables you to make either a complete clone of any partition, it also supports differential backup, so you only need to backup the files which have changed at the end of the day. You also get a flexible file backup module, enabling you to backup selected folders for safeguarding elsewhere -- ideal for protecting against ransomware.
What's new in v14? The standout new feature is the flexible restore option, "DiskImage To Go". Don't underestimate this feature as it's more essential than you realize.
Let's assume you backup your entire system (we'd always recommend keeping a backup of your system partition, in addition to your most important files). If your system suffers from a catastrophic issue and you can't get back into your computer, how do you recover your files? Many of us forget to create a recovery disc, so these backups are almost impossible to restore.  You'd have to wipe your drive, re-install Windows, go and find O&O DiskImage, install and then create your restore disc.
With the new "DiskImage To Go", you can allocate any external drive or USB stick as your restore disk and bootable partition. If your system suffers from a major issue, simply point your computer to boot from your USB drive and then you can use this to restore your backed up data.
Other highlights include support for the VHDX (Hyper-V virtual hard disk) format, which means you have full control over backing up a drive within a virtual operating system using VMware Workstation or similar. The backup imaging speed has been improved, meaning you can get your data stored more swiftly, whilst DiskImage 14 will fully support latest Windows 10 October Update.
O&O DiskImage Professional 14 is available as free 30-day trial downloads for PCs running Windows 7 or later. Version 14 launches with an MSRP of $49.95 for a perpetual one-PC license.