PDF24 Creator 8.7 adds a quick-display PDF reader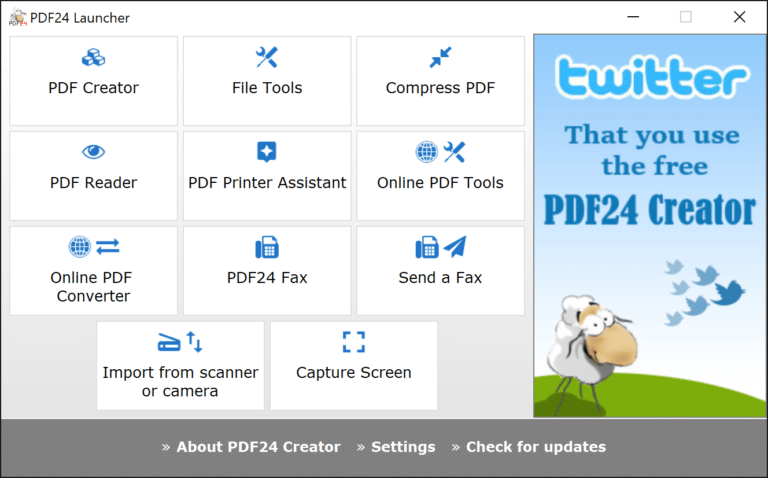 There are some tasks we take for granted. One of these is creating and sending PDF files when issuing invoices or providing documents in a readable format you know will be accessible by most users.
With Windows, you can use the built-in Print to PDF function, or save the document as a PDF in Microsoft Word. Similarly, whenever you print any document in macOS you can choose to save the file as a PDF.
There are plenty of commercial tools to enable you to create a PDF, but most aren't cheap. Think Adobe Acrobat as a good example -- these tools are designed for users to edit, comment and have full access to a PDF file, whereas most home users simply need to create the document.
PDF24 Creator 8.7 has been released and it's our favorite free PDF tool. Until recently, we'd use this to output a document as a PDF file. You'll also find some semi-advanced editing tools such as the ability to rearrange the pages within an existing PDF, output the content, create signed files, compress documents and much more.
Creating a PDF within PDF24 Creator was always relatively easy. Just load the document you want to export, choose the PDF24 printer and you'll see a number of export options including the quality of the PDF, the PDF standard (PDF24 supports up to PDF/A-3), the resolution, security (including various levels of encryption), watermark and much more.
With the latest release, the PDF24 has added a lightweight PDF reader, designed as a quick-display viewer. It will open a PDF file, display thumbnails of the contents, rotate pages, enable you to compare pages, select text and complete areas for copying outside of your PDF.
But that's about it. It's designed to be an ultra-quick PDF reader without the baggage. You don't get any annotation tools, the ability to export images from a PDF, any commenting tools or even collaboration features. You'd need to pay for a commercial tool to edit your PDFs.
PDF24 Creator 8.7 adds other features such as an improved compression tool, the ability to load password-protected PDF files, a tool to remove password from protected PDFs, as well as a new user interface and icons.
Download PDF24 Creator 8.7.