Arrests made in Indian call centers responsible for Microsoft tech support scams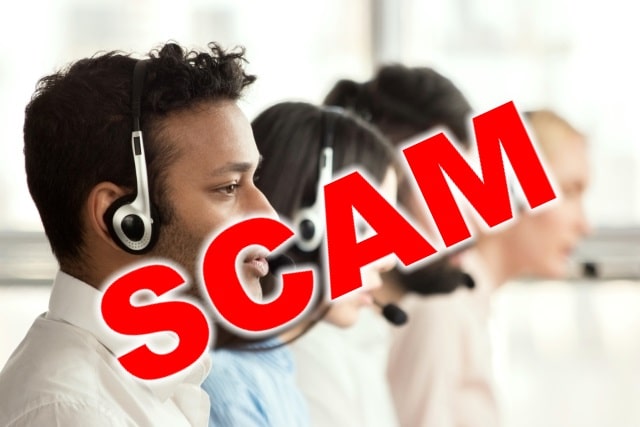 There are many annoyances associated with owning a computer -- spam emails, phishing attacks, viruses and online advertising to name but a few -- but technical support scams are among the most worrying. They take advantage of people's ignorance and/or better natures, posing as tech support operatives from big companies over the phone.
Being one of the best-known technology companies in the world, it's little surprise that a huge number of these tech support scams purport to be Microsoft calling to offer help with computer problems. Such scams are responsible for conning people out of large amounts of money, but progress has been made in India where -- following reports from Microsoft -- arrests have been made at a number of call centers.
See also:
Over the last few days, Indian police raided call centers in Delhi, arresting more than 30 people in numerous locations. It comes after another series of raids six weeks ago in which 24 people were arrested. Microsoft has been working with law enforcement agencies in the region, helping to track down groups scamming unwitting computer users out of hundreds of dollars for unnecessary technical support.
But it is not just a matter of paying for unnecessary help, as Microsoft explains:
Anyone may receive an unwanted phone call or experience a pop-up window on your device with a "warning" that your computer has a problem requiring immediate tech support. These messages are often very convincing and use scare tactics to entice consumers into contacting a fraudulent "tech support" call center. Call center operators typically encourage the victim to provide remote access to their device for "further diagnosis" before charging the victim a fee -- typically between $150-$499 -- for unnecessary tech support services. In addition to losing money, victims leave their computer vulnerable to other attacks, such as malware, during a remote access session.
Microsoft points out that it has built a number of security features into Windows 10 that help protect against unwanted attacks, and says that it will continue to work with authorities to bring down those responsible for scams. The company also offers advice for users to avoid falling victim to such schemes:
Be wary of any unsolicited phone call or pop-up message on your device.
Microsoft will never proactively reach out to you to provide unsolicited PC or technical support. Any communication we have with you must be initiated by you.
Do not call the phone number in a pop-up window on your device and be cautious about clicking on notifications asking you to scan your computer or download software. Many scammers try to fool you into thinking their notifications are legitimate.
Never give control of your computer to a third party unless you can confirm that it is a legitimate representative of a computer support team with whom you are already a customer.
If skeptical, take the person's information down and immediately report it to your local authorities.
Image credit: DenisProduction.com / Shutterstock