These are the best apps, games, music, movies and more of 2018... according to Apple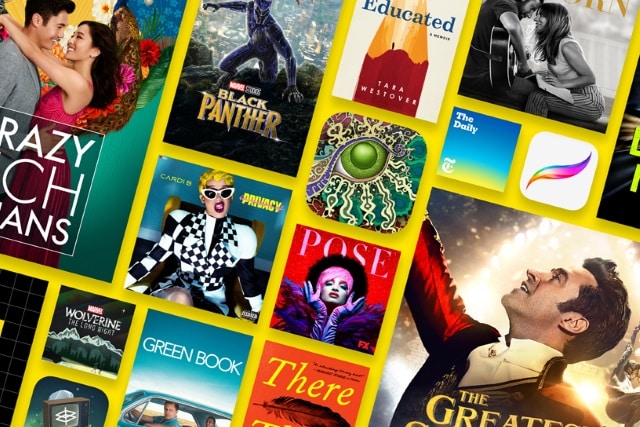 The end of the year approaches and so the "best of" lists start to emerge. Jumping on the bandwagon is Apple, providing us with a lengthy list of the best apps, games, music, podcasts, TV shows, and just about everything else digital you can think of.
The charts have not been compiled by simply calculating which apps have proved most popular with user. Apple describes it as "an invariable list of the who's who and what's what from the past year" which is a combination of both "top charts and selects from our editors". Are your favorites featured?
The look-back at 2018 is not just about which titles have proved most popular: Apple is also reporting about trends. For example, when it comes to apps, the company says "self-care" has been the biggest trend, while in the world of gaming it is Battle Royale-style titles.
There are, however, numerous "best ofs":
When it comes to music, Drake is singled out as artist of the year, while the breakout artist of the year is Juice WRLD. The song of 2018 is I Like It by Cardi B featuring Bad Bunny & J. Balvin, and the album of the year is Golden Hour is Kacey Musgraves.
2018 has been a big year for podcasts, and Apple highlights a number that are particularly noteworthy:
In The Dark
Caliphate
The Dream
Everything is Alive
Slow Burn
Death
Armchair Expert with Dax Shepard
Bubble
Bundyville
A Very Fatal Murder
Wolverine: The Long Night
Serial
The Daily
This American Life
99% Invisible
Check out Apple's blog post to find out more.