Oaxis Timepiece -- smart style meets smart tech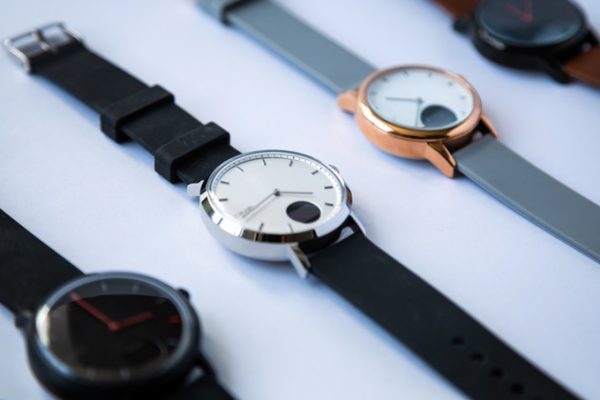 For many people wearing a watch is as much about how it looks as how it works. In these days of smart devices that often requires a trade off between style and function.
Do you leave your good-looking watch at home while you wear your smart watch, or do you look a bit needy by putting a wearable fitness tracker or similar on your other wrist? With the Oaxis Timepiece you no longer have to make the choice.
The Timepiece is a good-looking analogue watch with smart functions that include a fitness tracker, heart rate monitor and alerts for smartphone functions. It's available in two sizes, 38mm and 41mm and in black, silver or gold finish. Straps have a quick release mechanism so you can easily swap them to suit your mood or your outfit.
The watch is waterproof to 30 metres and it can run for up to 30 days on a full battery charge. In the box you get the watch itself, a charger base, a USB cable and an instruction leaflet. You simply connect the base to a USB port and pop the watch on top to start charging.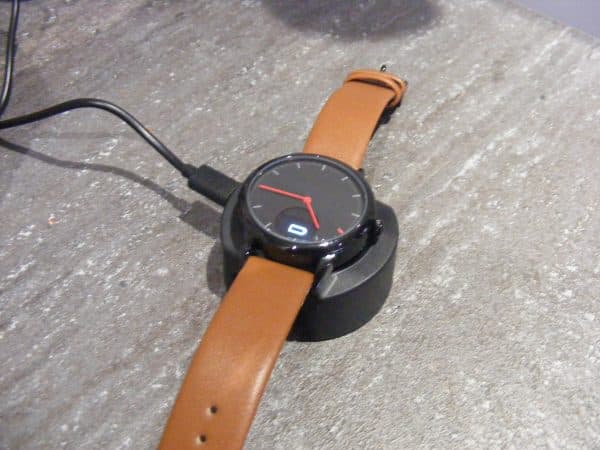 You need to download an app onto your phone, this connects to the watch via Bluetooth, syncs the fitness functions and allows you to set alerts for emails, incoming calls, calendar events and so on. What looks like an adjuster on the right-hand side is actually just a push button to let you step through the various functions on the LCD screen at the bottom of the dial. You have to set the time via the app, you can't do it on the watch itself. It does have a Swiss made quartz movement though so timekeeping is excellent. Step tracking works automatically once it's connected with the app. You activate the heart rate monitor by holding down the button until the watch buzzes, there's then a short delay followed by a second buzz and it displays the reading.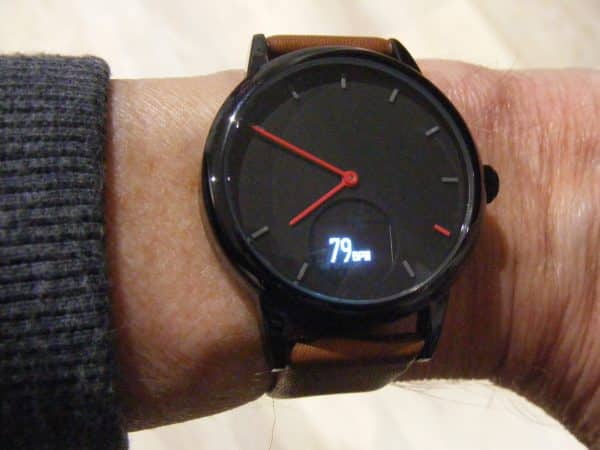 The Timepiece is comfortable to wear and looks good. Having to adjust the time via the app is a bit of a chore, but otherwise it's easy to use. If you face the dilemma of wearing a smart device or a smart-looking watch this may just be the answer.
The Timepiece is set to ship in early 2019 with prices starting at US$159 for a 38mm version, the 41mm version is $179. If you want one you can make a pledge via the project's Kickstarter page and benefit from an early bird price of $89 for a 38mm or $99 for a 41mm version -- don't be confused by the headline prices on the site which are in Singapore dollars.