Google Play now tells you how much space you have left on your phone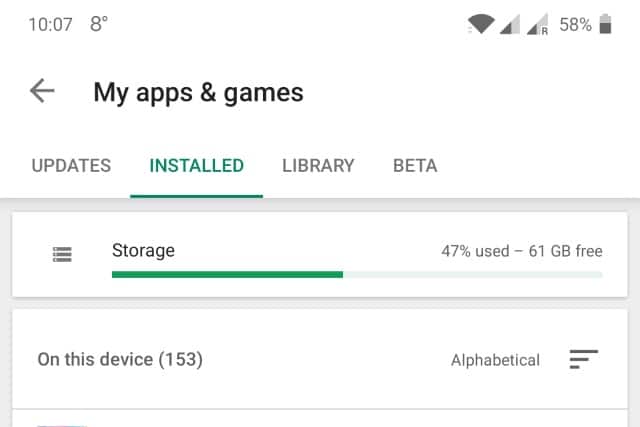 With so many apps and games available in Google Play, it's easy to get carried away and fill up your phone. You can use Settings to keep track of how much space you have left, but now Google has made it possible to monitor free space from within the Play Store.
A new storage indicator lets you monitor the amount of storage space you have available, so you can easily tell if you're going to have room to download more from the store -- and also to make room for those apps you desperately want to install.
See also:
In addition to showing you how much space you have left, the new indicator also serves as a handy shortcut to the "Free up space" option. Should you learn that your phone is short of a few megabytes -- or gigabytes -- of space, you can easily have a clear out.
As reported by Droidlife, the feature was spotted by Reddit users, and it is rolling out to Android users right now.
You can see the storage space indicator by heading to My app & games in Google Play and swiping to the Installed section. The percentage bar should be visible at the top of the screen. If you tap it,  you'll be taken to Free up space where you can clear out unused items to claim back from storage.