Gmail gets a new right-click menu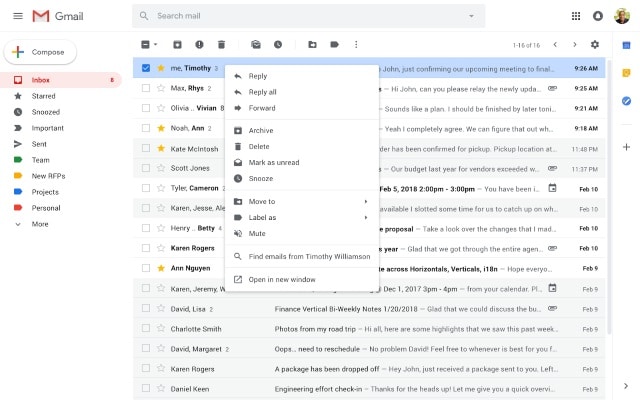 It is not news that Gmail has a right-click menu; what is news, however, is the fact that it has been updated so it is now actually useful.
Google has gradually been updating Gmail over the years, and the refreshed context menu provides easy access to more message options. For control freaks, the new menu is a godsend and makes the web-based email tool more like using a desktop email client.
See also:
The update means that it is now possible to perform more actions directly from the inbox. The current trio of options -- Archive, Mark as read/unread, Delete -- has expanded to no fewer than 12, including the options to reply and move messages or open them in a new window.
You can access the menu with a simple right click (or Ctrl and click on a Mac keyboard), by pressing the menu key on a Windows keyboard, or with a tap-and-hold on a touchscreen device.
For now, the new right-click menu is rolling out to G Suite users, but it will make its way to all Gmail users in the next couple of weeks.