Google Maps for Apple iPhone and iPad now lets you follow your favorite places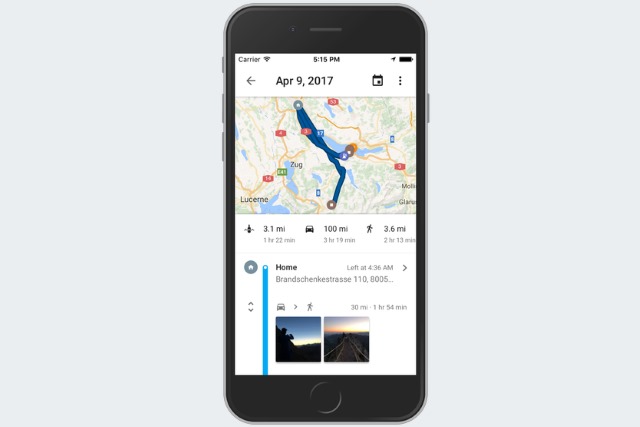 While Apple reigns supreme on mobile from both a hardware and operating system perspective (iPhone and iOS are best in class), Google is still king of apps and services. Things like Google Maps, Chrome, and Gmail are used by many iPhone and iPad users. Why do Apple fans opt for these Google solutions? They simply work well and are extremely dependable. Apple Maps, for instance, is good, but Google Maps is great. The search giant provides reliable tools that people enjoy using.
Today, Google announces that its Maps app for iOS is getting even better. You see, users can now "follow" their favorite locations, such as theaters, restaurants, and museums to name a few. As a result of following these places, you will be provided with interesting information about them, such as discounts, holiday hours, or dinner specials, for example.
ALSO READ: Apple selling iPhone SE again, and you should totally consider buying it
"Starting this week, you can stay up to date on your favorite places right from the Google Maps app on iOS. Simply search for a place -- whether it's a new restaurant that just opened up in your neighborhood or that must-try bakery across town -- and tap the Follow button. You'll then be able to see important updates from these places in your For you tab so you can quickly learn about upcoming events, offers and more," says Andrew Cooper, Product Manager, Google Maps.
ALSO READ: Apple iPhone will improve medical care for USA veterans
Cooper further says, "And now, places and businesses all over the world can see their followers in the Google My Business app, and actively post helpful information for their followers to see. The Follow button starts rolling out on iOS today."
ALSO READ: Urban Armor Gear (UAG) launches 'Plyo Series' case for 9.7-inch Apple iPad
Obviously, the success of this feature falls on businesses -- not users. Google will need these locations to buy into the concept, thereby feeding the information to users. For instance. if you follow a local sushi restaurant, it will only be engaging if the eatery shares discount alerts or notifications about a limited time specialty roll. Given the popularity of Google Maps, however, I expect businesses and organizations to leverage this feature very quickly and without the need of coaxing.
Which places will you start following? Please tell me in the comments below.