CORSAIR launches DOMINATOR PLATINUM RGB DDR4 RAM kits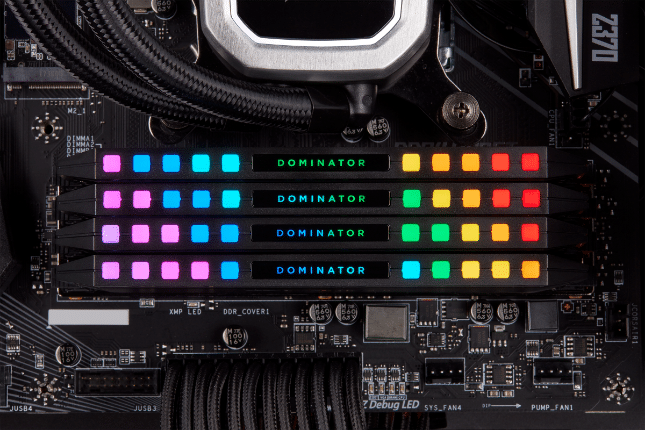 When it comes to building a PC, RGB lighting is a very polarizing topic. Some consumers love the customizable lighting, while others detest it. As far as I'm concerned, those that hate RGB are simply wrong -- they need to open their hearts and minds and have a bit of fun. Not to mention, the lights can typically be turned off entirely if you absolutely can't stand it.
If you love RGB lighting like I do, you will surely be excited about CORSAIR's newest RAM kits. Called "DOMINATOR PLATINUM RGB DDR4," each stick features an amazing 12 RGB LEDs. You can customize the lighting using CORSAIR's "iCUe" software. This memory is not only about appearances, however. Actually, this RAM is insanely fast too, featuring speeds of up to 4,800MHz! Kits can be had in sizes ranging from 16GB (2x 8GB) to 128GB (8x 16GB).
"Each module of DOMINATOR PLATINUM RGB represents the pinnacle of premium craftsmanship, starting with a custom 10-layer PCB that guarantees signal quality and stability. Every memory chip is hand-sorted and tightly screened to ensure tight response times and high-frequency performance, with kits available from 3,000MHz to an incredible 4,800MHz, with ample headroom for overclocking. DOMINATOR PLATINUM RGB stays cool even under extreme stress thanks to CORSAIR's patented Dual-Path DHX cooling technology, which cools the module through both the anodized aluminum heatspreader and copper planes embedded directly into the PCB," says CORSAIR.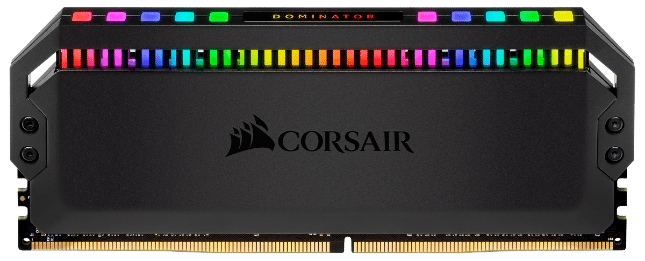 The company also says, "A die-cast zinc-alloy top bar houses DOMINATOR PLATINUM RGB's 12 ultra-bright CAPELLIX RGB LEDs, the first time CORSAIR has used this all-new LED mounting method. At just 0.2mm, CAPELLIX LEDs improve upon conventional LEDs in almost every measurable way, able to shine brighter and last longer, while using less power with higher energy efficiency. This results in more vivid, stunning lighting than with any other RGB memory currently available, without impacting performance or thermals thanks to their greatly reduced power consumption."
CORSAIR's DOMINATOR PLATINUM RGB DDR4 RAM kits can be had immediately in various configurations. Of course, pricing will vary based on what you choose. A kit of 3,000MHz 16GB RAM costs $159.99, while a kit of 4,800MHz 128GB RAM goes for a sky-high $1,564.99. If you are interested in buying a kit, you can get it here.