How next generation technology is transforming the data center [Q&A]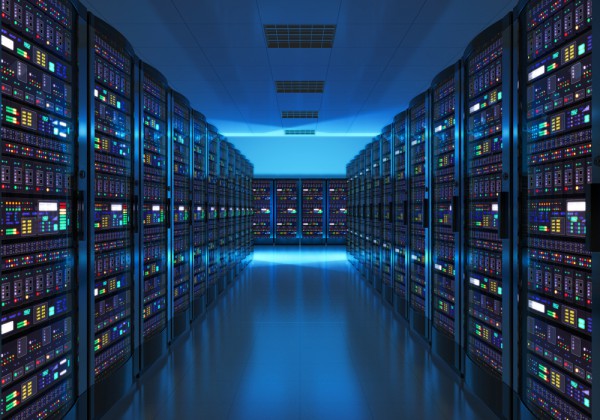 The demands of digital transformation inevitably lead to additional stresses on the data center. It's no surprise then that enterprises are increasingly turning to technology solutions to improve their data center management and workload monitoring.
But what can these solutions deliver and how effective are they? We spoke to Jeff Klaus, GM of data center management solutions at Intel, to find out.
BN: What are some key benefits of data center management solutions?
JK: There are several benefits to a data center management solution, but the overarching advantage for businesses is the ability to receive a holistic view of its data center operations. With a solution in place, data center managers can lower operational costs, optimize infrastructure, and take control of remote management with real-time data insights. As energy demands increase and associated costs continue to rise, data center management solutions provide actionable insights to modernize data center operations allowing for complete visibility and control.
BN: How big a part does AI have to play?
JK: According to our recent survey, 66 percent of organizations have AI-related projects in motion while 78 percent of teams are starting to use AI features currently offered by their data center management tools. In fact, IDC projects half of IT assets in data centers will be able to run autonomously because of embedded AI functionality by 2022. However, data center teams must work to fully understand the potential of this feature in order to leverage AI capabilities to its fullest extent. By integrating AI capabilities, IT teams are creating smarter data centers that have the flexibility to thrive in hybrid environments while optimizing every facet of future operations.
BN: Can monitoring technology reduce the risk of equipment outages?
JK: Absolutely. One major benefit of a data center management solution is the monitoring component which tracks daily operations, identifies any efficiency gaps, and flags potential vulnerabilities. By tapping into next generation tools like AI and machine learning, data center managers can receive additional visibility into infrastructure performance in real-time that further reduces the risk of an equipment outage. If one happens to occur, data center managers are equipped with the right tools and insights to quickly remedy the vulnerability and ensure operations continue without interruption.
BN: What about multi-site operations, can you centralize control?
JK: Yes, data center management solutions provide real-time visibility into operations across the entire data center environment -- whether using an on-premise, cloud or hybrid mix -- no matter the location. Through remote access, data center managers are equipped with tools designed to provide visibility and efficiency to centralize control of all data center assets.
BN: Can we expect next generation monitoring to become an essential for data centers in the future?
JK: As companies work to improve consumption metrics, optimize remote server control and eliminate unnecessary spending, we'll continue to see these businesses leverage new features including DevOps, AI and data science. With our recent survey revealing over half of organizations report data center expansion taking up the majority of their work, it's clear that data center managers are looking for an easy-to-implement solution that will provide immediate results. These innovative technologies are set to play a critical role in the transition towards increased efficiency as IT teams strive to expand and modernize their infrastructure. We typically see companies work to meet this goal through a more reliable system, and next gen technologies provide just that -- a long-term, sustainable solution that can grow with company and customer demands. While there is an upfront cost associated with integrating these technologies, the results will continuously justify the investment showcasing why it should become an essential element for data center management moving forward.
Photo Credit: Scanrail1/Shutterstock