Block malware, ads, clickbait and more with Malwarebytes Browser Extension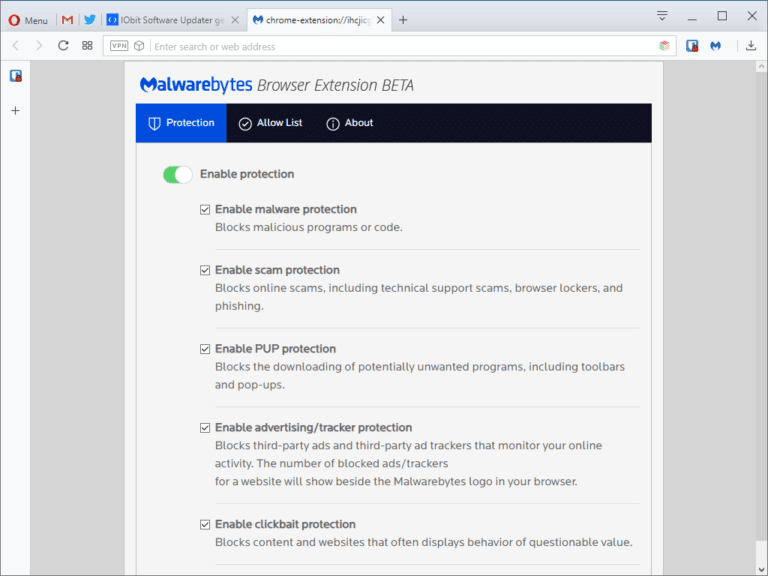 Are you plagued by pop-ups, susceptible to online scams or just frustrated by ad-riddled web pages that take forever to load? If so, then Malwarebytes may have the browser extension for you.
Malwarebytes Browser Extension for Chrome 1.0.40 and Malwarebytes Browser Extension for Firefox 1.0.38 both promise to be the first browser add-ons to identify and block yet-to-be-identified fake scams and tactics, plus provide protection against popups, browser lockers and hijackers too.
Once installed -- Opera users can run the Chrome build after installing Opera Chrome Extensions -- you'll see the Malwarebytes logo appear in your browser bar.
As you browse the web you'll see a number appear on top of the Malwarebytes button -- this indicates the number of ads and tracking cookies that have been blocked for the current website. The pages should load quicker -- up to three times faster according to Malwarebytes.
Ad-blocking is a bit of a grey area as far as we're concerned, because many sites rely on advertising to survive -- thankfully, you can whitelist trusted sites, such as those that don't bombard you with excessive advertising -- as we'll see shortly.
The extension also provides protection against four other types of threat: malware embedded into web pages, scams such as tech support or phishing sites, PUPs (potentially unwanted programs you download) and clickbait (sites offering questionable content). Should you stray into trouble, Malwarebytes will block access to the site and display a clearly labelled popup explaining why it's been blocked -- however, users can still manually override the warning if they wish.
Click the Malwarebytes button to configure it further. There are two broad on/off switches, one for Malware/Scams (and PUPs), the other for Ads/Clickbait. For more granular control, click Settings where you'll find individual tick boxes for all five types of protection.
You'll also find the Allow List here. Use this to whitelist trusted domains. You can opt to whitelist them for malware/scams or ads/clickbait. It may seem strange to allow users to wave through potentially infected sites, but there's a reason for this: Malwarebytes has a habit of blocking known trusted sites, so users can at least curb these excessive measures.
Malwarebytes Browser Extension for Chrome 1.0.40 and Malwarebytes Browser Extension for Firefox 1.0.38 are both available now in beta form for Chrome (and Opera) and Firefox web browsers.