Amazon discontinues Dash buttons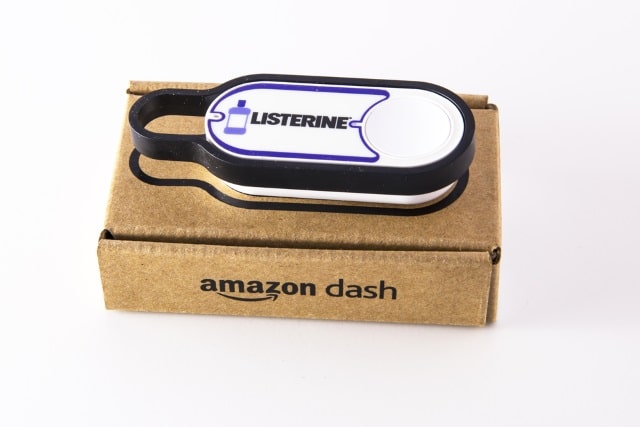 If you were among those who thought that Amazon Dash buttons -- little single-function, buttoned devices that enable you to order frequently bought items with a press -- were stupid, it seems that Amazon has come around to your way of thinking.
The company has decided -- sensibly, many would argue -- to discontinue the devices. While this means that you will no longer be able to buy Amazon Dash buttons, if you already have one or more of them, orders that are placed through them will still be honoured.
See also:
One of the inherent problems with the buttons was that a separate physical button was needed for each item you might want to keep re-ordering. This meant one button for toilet paper, one for mouthwash, one for washing powder, and so on, so it was easy to get overrun with the little blighters.
But the demise of the Dash button has also been accelerated by the take-up of smart devices such as the Amazon Echo. As well as enabling people to place orders using their voice, such devices surpass the Dash buttons by sheer virtue of being able to do more than one thing.
Amazon has confirmed the news to CNET, and a spokesperson issued a statement saying:
Since the introduction of the Dash program, we've continued to work on making the shopping experience convenient and easy, and in some cases, even disappear for customers. With Dash Replenishment, we've launched hundreds of devices globally that automatically reorder essentials so customers don't have to think at all about restocking. And we introduced virtual Dash Buttons, which are available digitally -- whether online, in the Amazon App, through screened devices like Echo Show or on third party devices. We've also seen customers increasingly using programs like Alexa Shopping, which provides a hands free shopping experience, and Subscribe & Save, which lets customers automatically receive their favorite items every month. With this in mind, we've decided to shift the Dash program focus -- as of February 28, Dash Button devices are no longer available for purchase on Amazon globally. Existing Dash Button customers can continue to use their Dash Button devices. We look forward to continuing support for our customers' shopping needs, including growing our Dash Replenishment product line-up and expanding availability of virtual Dash Buttons.
Image credit: James W Copeland / Shutterstock